Community Investment
Building Community. It's written on the side of our trucks and in the hearts of many of our employees. JEA employees invest their money in United Way and Community Health Charities, and invest their time in community nonprofits. We like to say we help build community, because it's our community, too.
Junior Achievement
JEA Ambassadors are partnering with Junior Achievement to teach elementary and high school students about business, economics and entrepreneurship. Need an ambassador at your event?
Golf Tournament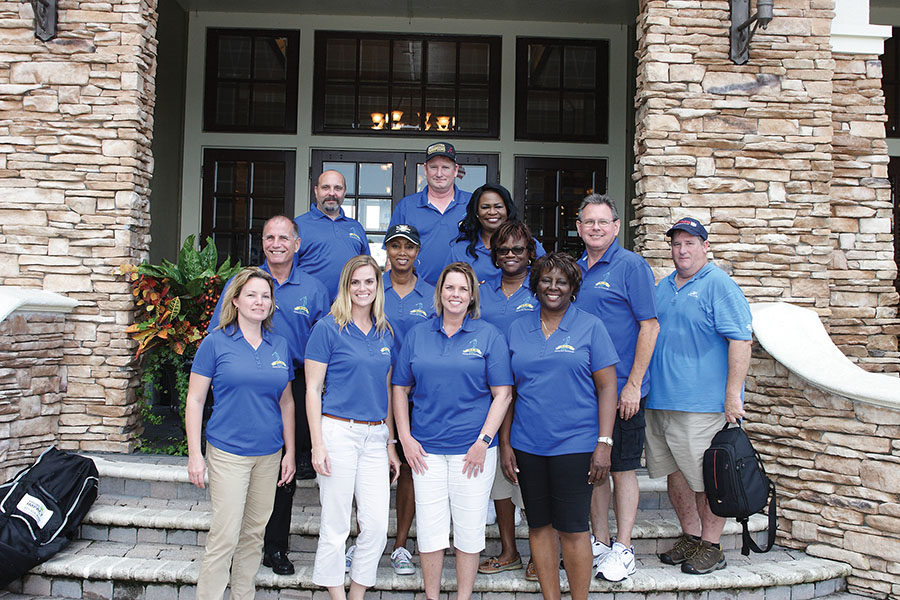 JEA Employees organized a golf tournament at St. Johns Golf and Country Club to help raise money for United Way of Northeast Florida.
JEA School Programs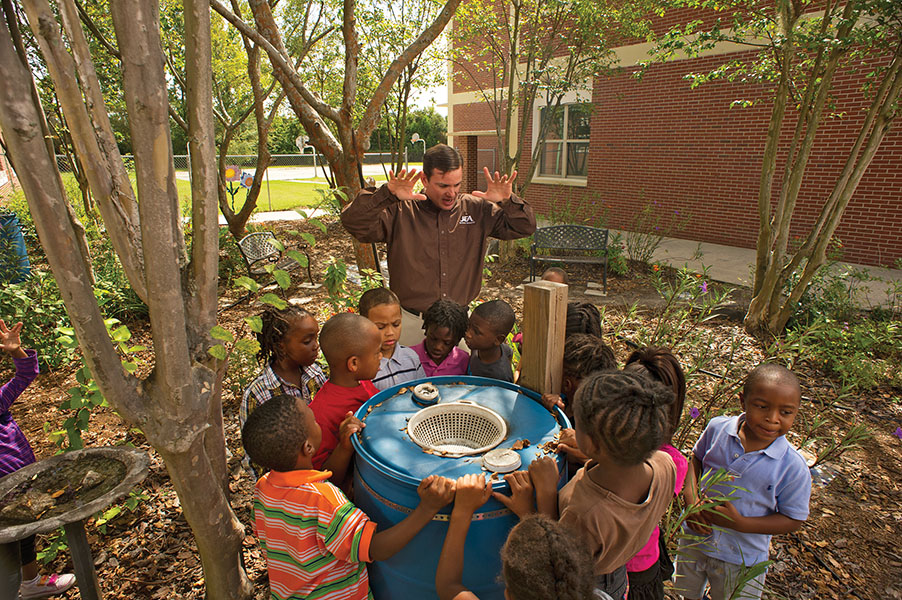 JEA supports teachers with all kinds of STEM resources, like workbooks, in-school programs, plant tours, and a Speakers Bureau.
Holiday Food Drive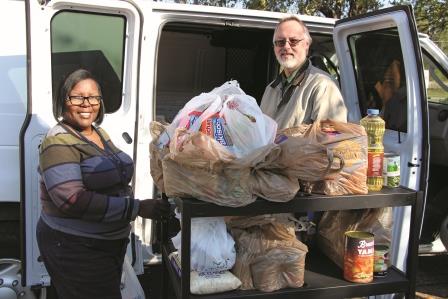 Autumn finds JEA employees gearing up for the holiday food drive. This year, like last year, we will send our donations to the Beaver Street Veterans Villas Downtown, part of the Clara white Mission, and the Five Star Veterans Center.
Employee Giving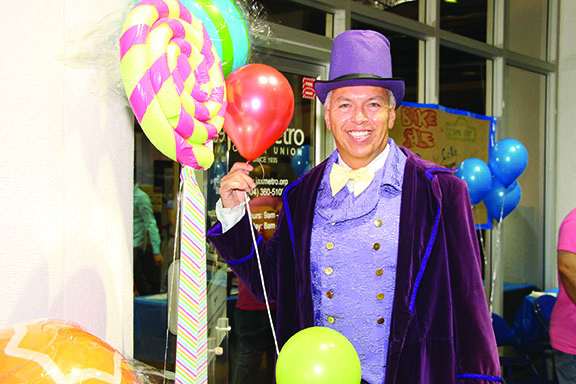 JEA Employees kick off their Employee Giving Campaign for United Way of Northeast Florida this month. Last year JEA employees raised $417,000 for United Way and Community Health Charities.
JEA Ambassadors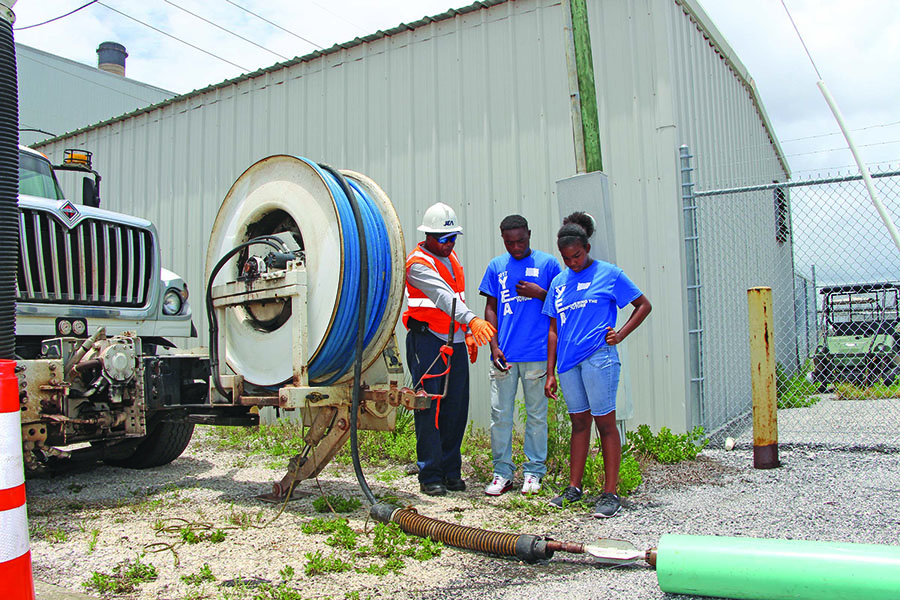 Sixty high school students spent the day at the Northside Generating Station learning about careers in energy and water. JEA employees who are also members of the Northeast Florida Region of AABE - the American Association of Blacks in Energy - organized the program.
JEA Power Pals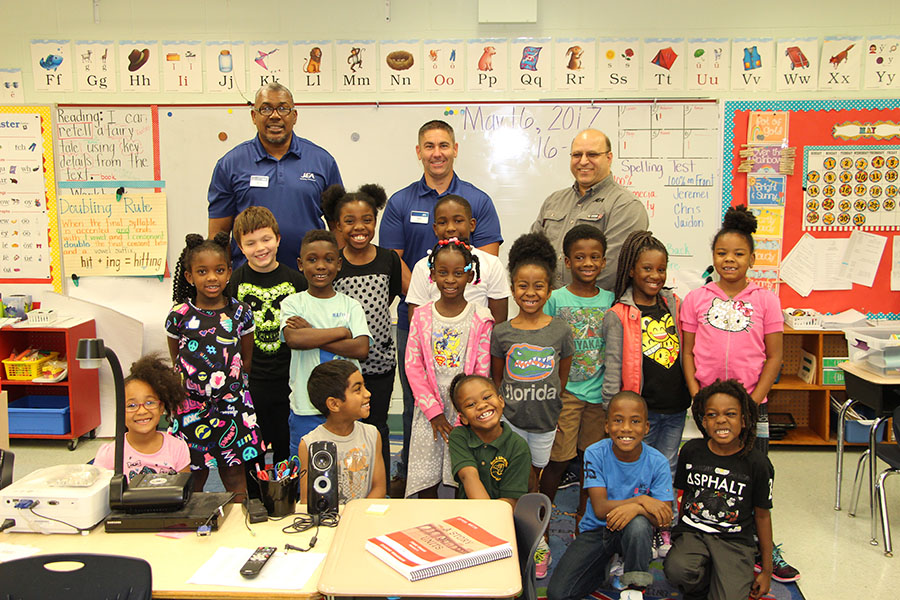 JEA Ambassadors had a great time teaching JEA Power Pals, our elementary school curriculum on electric safety, to first graders at Henry F. Kite Elementary school.
Community Health Charities Walk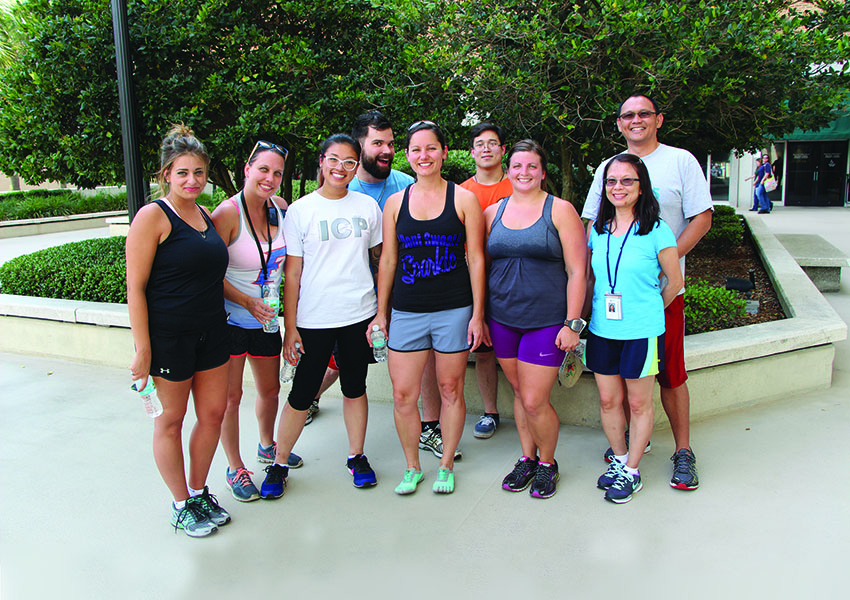 JEA employees kicked off their annual Community Health Charities giving drive. Last year, employees gave $75,000 to be spent in Jacksonville by local health charities and hope to top that amount this year.
JEA Ambassadors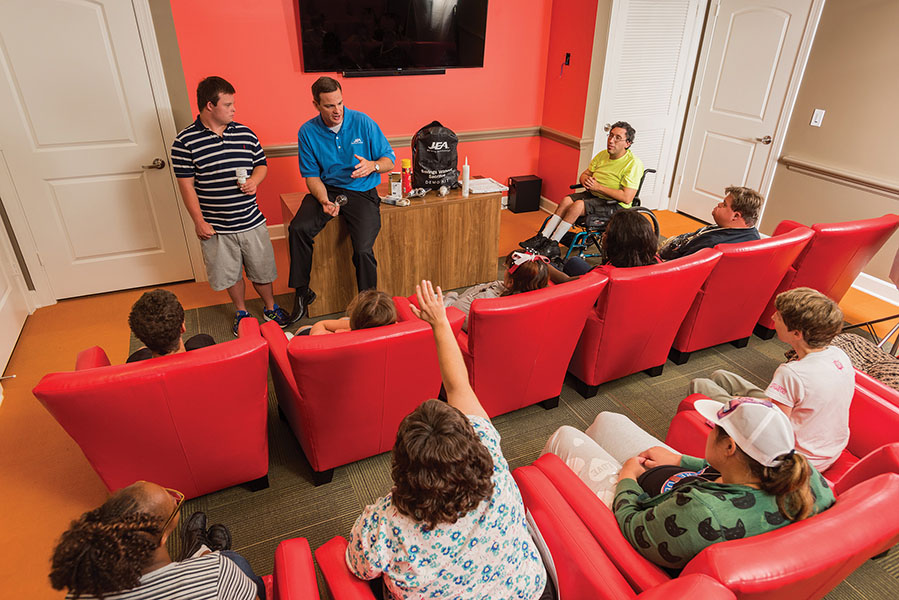 Need an interesting speaker at your next club meeting? Consider booking a JEA Ambassador.
Dignity U Wear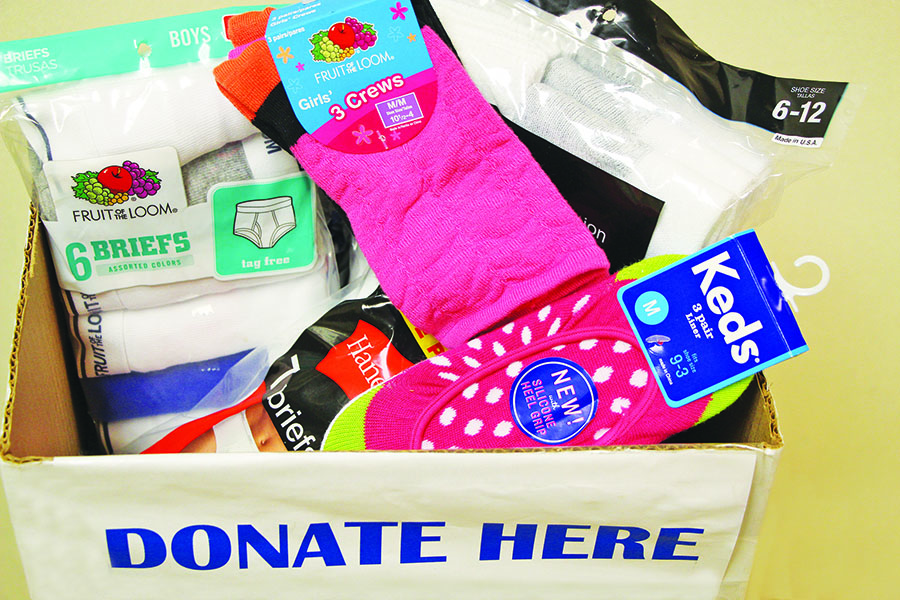 Dignity starts with the basics. That's why JEA employees collect new underwear and socks for disadvantaged men, women and children and donate them to Dignity U Wear, a local nonprofit.
Black History Month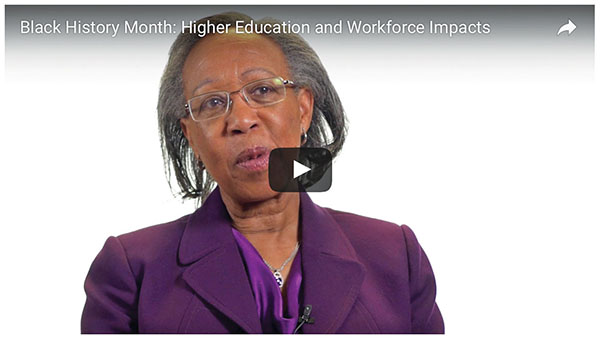 JEA employees are celebrating Black History Month in February for the 28th year in a row. This year's theme: Solutions to the Crisis in Higher Education and Workforce Impacts explores the importantance of a college education and invites you to join the discussion.
Adopt a Family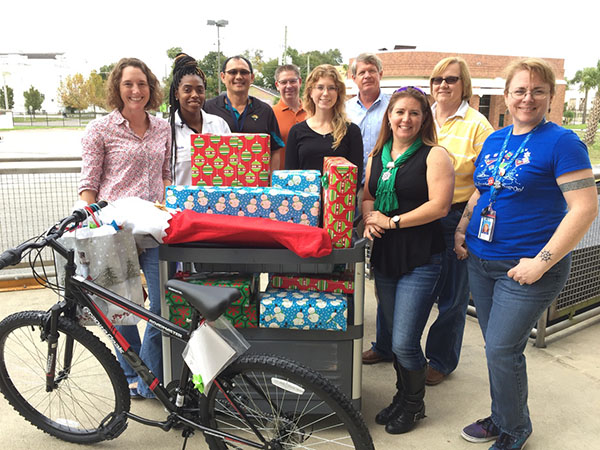 Each year, JEA work groups Adopt-A-Family for the holidays. The families are provided by local non-profits. JEA employess buy gifts and toys on the families' with list to help make their holidays bright.
2016 Employee Food Drive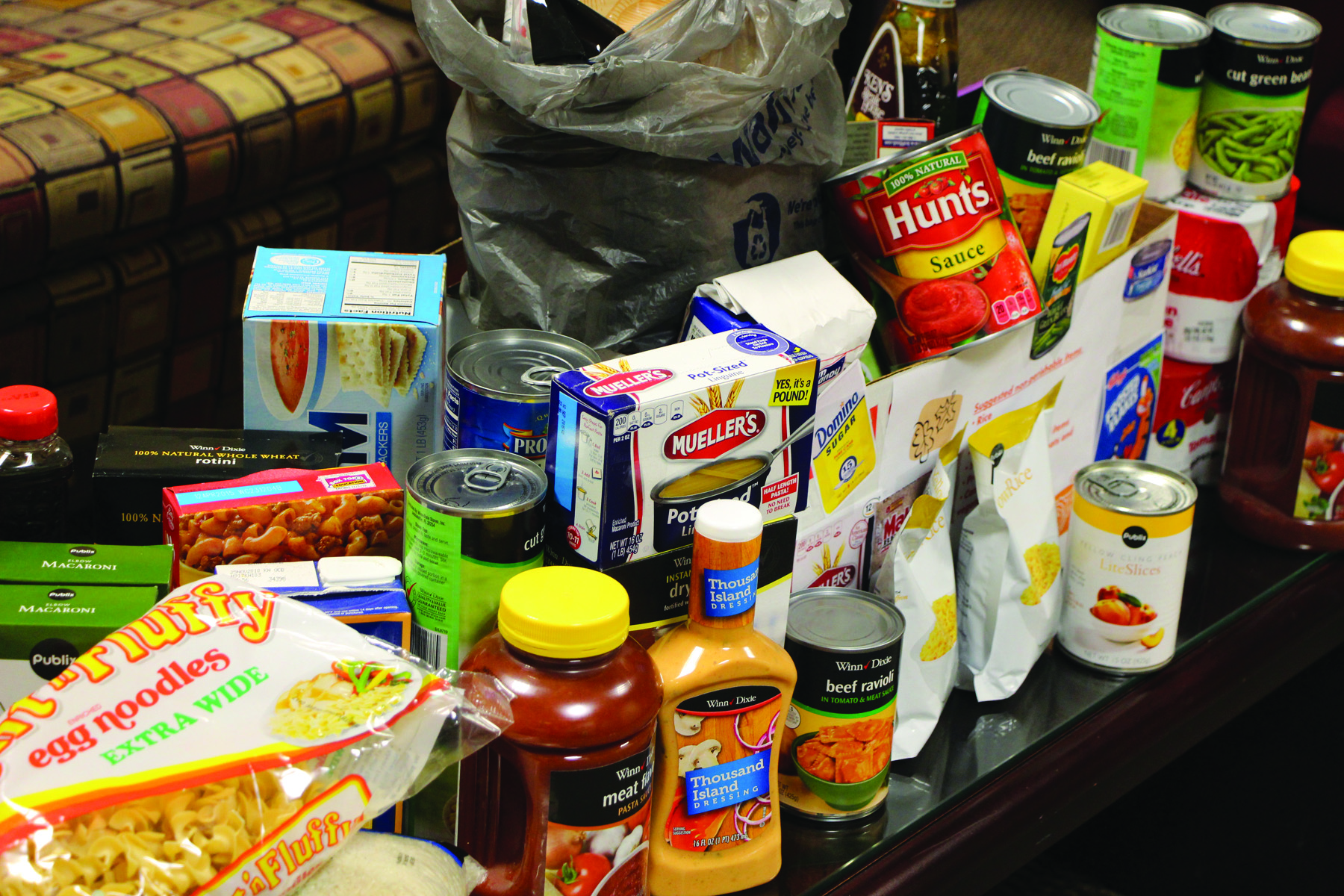 Every November, JEA employees hold a food drive. This year we'll be sending our donations to the new Beaver Street Veterans Villas Downtown part of the Clara White Mission.
2016 United Way Campaign Kick-Off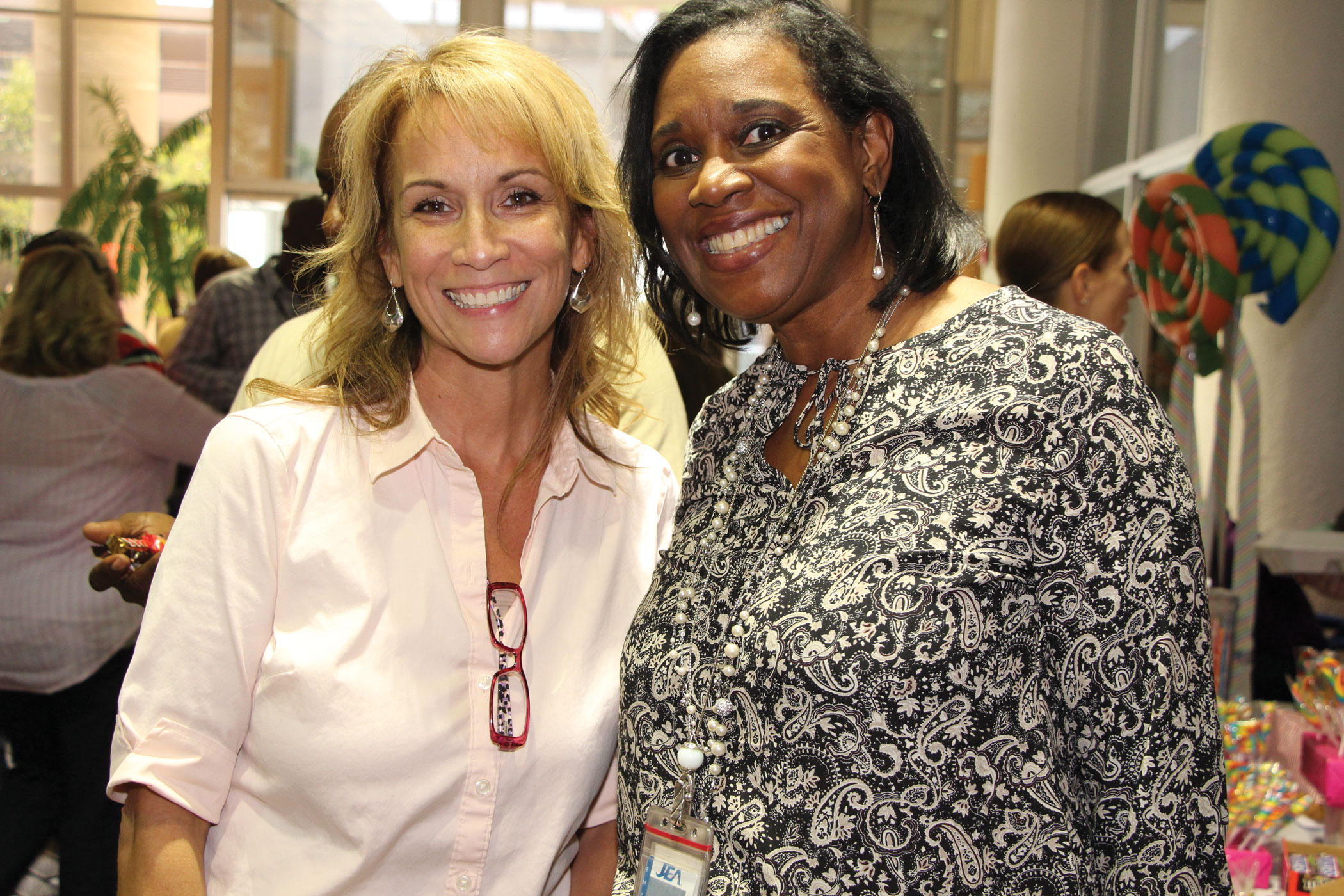 JEA employees kicked off their annual employee fundraising campaign for United Way of Northeast Florida in September. Last year employees raised $340,869. largely through employee donations.
Catty Shack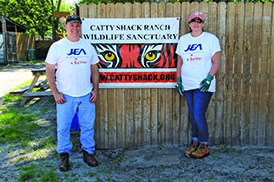 JEA Volunteers got up close and personal with some big cats when they volunteered at Catty Shack Ranch and Wildlife Sanctuary. Volunteers landscaped and worked in the thrift store.  
Cathedral Terrace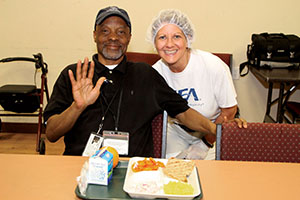 Eating right can be a challenge for the elderly. JEA employees regularly volunteer to help serve seniors a nutritional meal at Cathedral Terrace.  
Habijax Blitz Build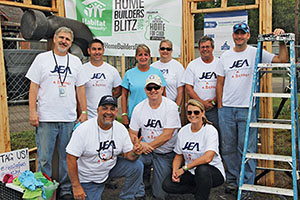 JEA employees participated in the Habijax Blitz Build 2016, volunteering to help build 12 new homes and complete five rehabilitation projects in just five days in the city's New Town neighborhood.
Disaster Preparedness
The City of Jacksonville helps residents with special needs evacuate in a hurricane, but you must be registered ahead of time. Register now.  
Crocheting for a Cause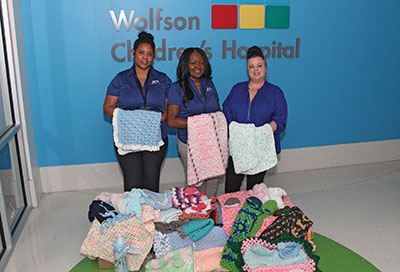 A group of JEA employees who like to crochet during their lunch hour donates handmade blankets to newborns at Wolfson Children's Hospital.  
River Clean Up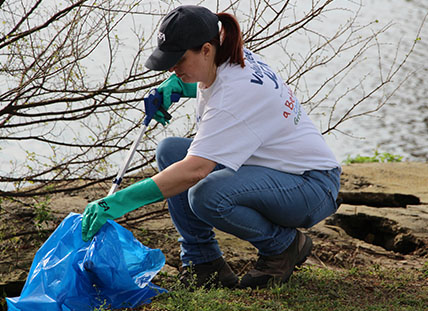 JEA employees collected bags of trash along the St. Johns River as part of the 20th annual River City Cleanup and Celebration.
Motorcycle Ride
Thanks to the support of local businesses, JEA employees organized a motorcycle ride in late September to help raise money for United Way of Northeast Florida.
Aging True
JEA volunteers dished up smiles and chicken salad as they served meals to the elderly at Downtown's Cathedral Terrace this summer.
JEA Theater Programs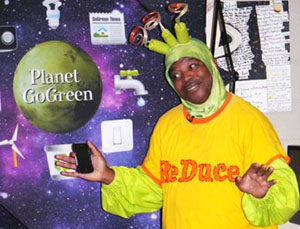 Calling all teachers! JEA's favorite alien, Reduce, loves to visit Duval County elementary schools to teach students abouve energy and water conservation. We have a program for Duval County middle school students, too.
Back to School Collection Drive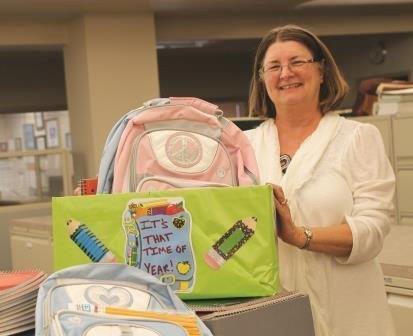 Pencils and erasers. Backpacks and paper. JEA employees spent the last month donating school supplies for disadvantaged children so they can start the year off right.
Miracle on Ashley Street
JEA employees volunteered to help serve meals to the homeless and disadvantaged during the 21st Annual Miracle on Ashley Street, a fundraiser for the Clara White Mission.
Special Needs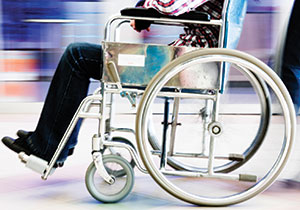 If you have special needs, the City of Jacksonville will help you evacuate in a hurricane if you are registered. Remember you must re-register every year. Go to COJ's Emergency Preparedness site to get the registration form or call 630-CITY to have a form mailed to you.
Community Health Charities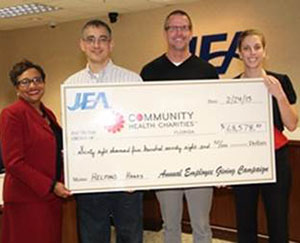 In April 2015, JEA presented a check for $68,578.52 to Community Health Charities to help fund local health charities and services. The money was donated by JEA employees during their annual Community Health Charities Employee Giving Campaign.
Duval County Parent Academy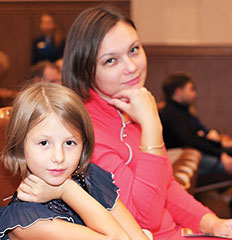 JEA is joining forces with Duval County Public School's Parent Academy to show you how to save money on your electric and water bill. Learn more about these free, budget-friendly Savings without Sacrifice programs at jea.com/school programs.
Tree Planting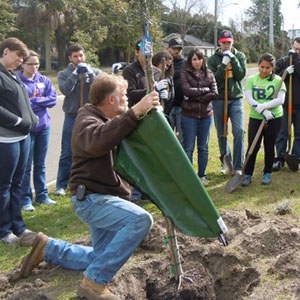 JEA has planted 1,842 trees in Jacksonville over the past three years, many in conjunction with Greenscape. To book a tree planting and tree program at your school, call 665-6050.
Model Water Tower Competition
Area middle and high school students learned about engineering and water professions during the Fourth Annual Model Water Tower competition at UNF sponsored in part by JEA and the Florida section of the American Water Works Association. Student-built water towers were judged on cost, hydraulics, structure and design and prizes were given to winners.
Sulzbacher Center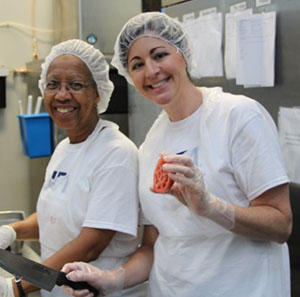 JEA employees volunteer regularly to prep, cook and serve food for the disadvantaged at the Sulzbacher Center for the Homeless.
United Way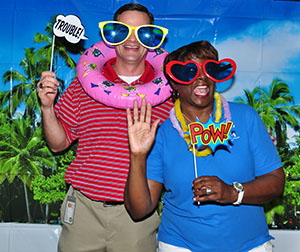 JEA employees enjoyed a lunchtime carnival to help kick off their annual United Way giving campaign. Last year, JEA employees donated $346,000 to United Way of Northeast Florida.
No More Homeless Pets
JEA employees volunteered to help at an adoption event sponsored by First Coast No More Homeless Pets. They walked dogs, cuddled cats, filled water bowls and donated food, all to help the animals find a "forever home."
Habijax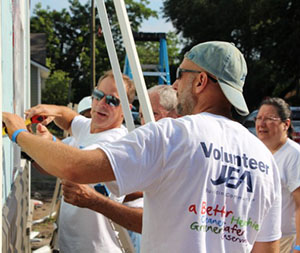 One hundred and fifty five JEA volunteers helped build 25 homes in Jacksonville's New Town Success Zone during Habijax Blitz Build in June. For four days JEA volunteers installed siding and laid sod. Some also helped renovate 25 owner occupied homes in the same area.
JEA's PowerPlay Exhibit at MOSH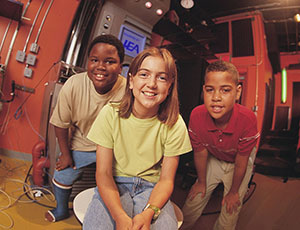 Take the kids on a summer field trip to MOSH, Jacksonville's Museum of Science & History. JEA's PowerPlay Exhibit is now better than ever with new touch screens and additional interactive exhibits designed to teach children how power is delivered to their homes rain or shine 24/7.
Neighbor to Neighbor
Many of us see our highest electric bills in the summer. That's one of the times our Neighbor to Neighbor fund is needed most. The fund is administered through United Way. Recipients can only take advantage of it once every 13 months. Please consider signing up for an automatic monthly donation of $1 - $2 or more. Not only will you help a carefully screened neighbor through a tough time, your donation is tax deductible. 

Learn about Neighbor to Neighbor
}
/uploadedImages/Images/updateinfosiad.png
Make sure your JEA account information is up to date so we can reach you with power restoration updates.
Related Links
Benefits of Public Power

All utilities in Florida and most across the United States have a regulated service territory and are monopolies. One reason for this is because electricity, water and sewer are essential services that require billions of dollars of investment in infrastructure to serve the community.

Company Info

JEA is not owned by investors. It was created by the City of Jacksonville to serve those who live here and in the surrounding communities. The sole purpose of our business is to ensure the electric, water and sewer demands of our customers are met, both today and for generations to come. Our goal is to provide reliable services at the best value to our customers while ensuring our areas' precious natural resources are protected.