Water Outages and Advisories
Current Water Outages
There are currently no wide spread outages to report. Please call (904) 665-6000 for the most up-to-date information.

Current Boil Water Advisories (BWA)
Beginning on the dates below, a Precautionary Boil Water Advisory will be in effect for the following areas. Not sure if you're affected?
Learn How We Notify Customers of a BWA
11/05/19 at 3:26 p.m. - BWA - BWA Lifted November 7, 2019 @ 4:17 p.m.
3646 Blanding Blvd. -  Country Cabin Restaurant
Cedar Hills Shopping Center



10/22/19 at 1:58 p.m. - BWA Lifted October 24, 2019 @ 9:40 a.m.
East of A1A, South of Mills Ln, including and North of the Ponte Vedra Inn and Club
200 Ponte Vedra Blvd.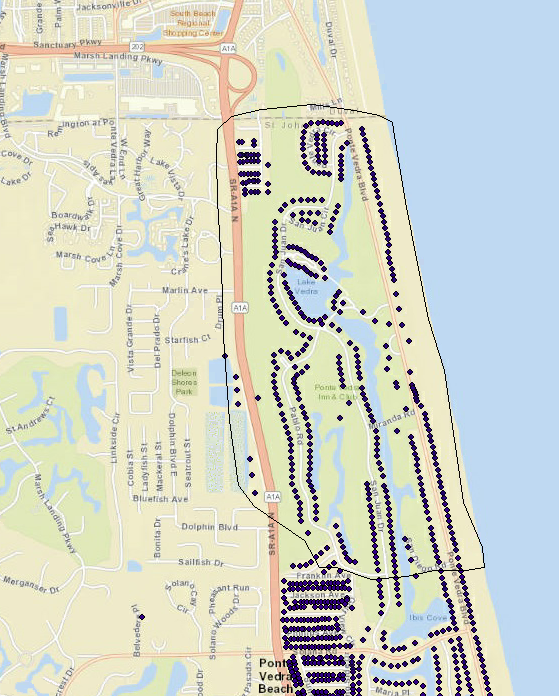 Recent Lifted Boil Water Advisories
10/16/19 at 8:00 AM - Lifted October 19, 2019 @ 1:59 p.m.
Hampton Inn and Suites - 4415 Southside Blvd.

10/12/19 at 6:00 AM - Lifted October 14, 2019 @ 11:20 a.m.
501 E. Bay St Police Memorial Building

BWA Causes and Recommendations
A precautionary boil water advisory is issued when there is a possibility that the water pressure in the water system dropped to such an extent that bacteria or foreign matter could have entered the water system. This may be caused by one or more of these reasons:
A water main break, repair, or system maintenance
Damage to water lines or systems due to a storm or hurricane or other event
An electrical power outage to a water plant or facility
Customers should bring water to a rolling boil for a minimum of one minute prior to using for drinking, food preparation, or cooking. It is recommended that customers flush water lines for three minutes after water returns in order to remove any air and possible sediments from the lines.
Read Our Recommendations for BWAs 
Sewer/Wastewater Environmental Cautions and Advisory Notices
View Most Recent Environmental Precautions and Possible Sanitary Sewer Overflow Advisories  
}
/uploadedImages/Images/updateinfosiad.png
Make sure your JEA account information is up to date so we can reach you with power restoration updates.
Related Links
Constituents

Since your water comes from the pristine Floridan aquifer, most of the elements found in it occur naturally. However, we do add a little chlorine to the water to keep it clean as it travels through pipes on the way to your faucet.

Safety

JEA's water quality meets standards demanded by federal and state regulatory agencies - it is safe to drink. Every year, we collect and test over 45,000 samples throughout our service territory for over 100 bacteriological and chemical components to ensure compliance.

Water Quality Reports

The Annual Water Quality Report provides information on JEA's water treatment systems, any contaminants found in the water, and answers to frequently asked questions.