JEA Senior Leadership Team
JEA's Senior Leadership Team is committed to achieving our mission: providing the best service by becoming the center of our customers' energy and water experience. To accomplish this, the entire company is focused on three things – delivering an unparalleled positive customer experience, working together to elevate the entire team, and innovating and evolving to match our customer's needs with market trends – while upholding the values of safety, service, integrity, growth2, accountability and ideas.
Melissa Dykes, Interim Managing Director and Chief Executive Officer
Melissa Dykes was named JEA's Interim Managing Director and Chief Executive Officer in December 2019. She also serves as President and Chief Operating Officer, a role in which she is responsible for all utility operations, including providing reliable, affordable, safe utility services to more than one million people across four counties. Her team of more than 1,900 employees includes electric, water, wastewater, customer experience, human resources, environmental services, compliance, technology, supply chain, and legal. She is responsible for nearly all of JEA's $2 billion budget and management of assets of $8.8 billion.

Ms. Dykes served as JEA's Chief Financial Officer for nearly six years prior to her current role. As CFO, she provided leadership to ensure the financial health of JEA, resulting in access to capital at low cost on behalf of JEA's customers. Her efforts as CFO helped JEA deliver more than $1 billion in cost savings to the community, including savings from refundings, a rate restructuring, and savings from the shutdown of the St. Johns River Power Park earlier this year. She was responsible for all aspects of JEA's finances, including treasury, financial reporting, budgeting, supply chain management, and shared services, and had lead responsibility for ensuring compliance with all reporting, regulatory and tax requirements for JEA.

Prior to joining JEA, Ms. Dykes was CFO at a portfolio company of a large energy private equity firm and a principal in a renewable energy development company, where she was responsible for origination, commercial structuring, development and capital raising for renewable energy projects. She also was Vice President of Investment Banking at JPMorgan, where she was responsible for providing capital solutions for clients, including more than $26 billion in financings for many municipal electric and water systems across the country, risk management product delivery, and mergers and acquisitions. Prior to joining JPMorgan, Ms. Dykes worked for The World Bank Group, where she researched and published on private participation in infrastructure industries in developing countries. She is a graduate of the University of Florida and holds a certificate in Advanced Management from the Tuck School of Business at Dartmouth.

Herschel Vinyard, Chief Administrative Officer
Herschel Vinyard has served as JEA's Chief Administrative Officer since April 2019. In this role, Mr. Vinyard oversees corporate compliance, legal, environmental and government affairs, in addition to serving as a strategic advisor to JEA's senior leadership team.

Prior to joining JEA, Mr. Vinyard served as Of Counsel for Foley & Lardner LLP in both its Government Solutions and Environmental Regulation Practices in its Jacksonville and Tallahassee offices. He positioned clients for success with federal, state and local officials on a range of economic development, environmental and legislative matters.

Mr. Vinyard served as Secretary of the Florida Department of Environmental Protection under Governor Rick Scott from 2011-2014, where he was involved in all aspects of state-level environmental policy and regulation, including environmental permitting, water policy and ecosystem restoration.

Before serving the State of Florida, Mr. Vinyard was the director of business operations for the southeast shipyards division of BAE Systems, one of the world's largest defense contractors. Mr. Vinyard started his career as a partner in the Jacksonville-based law firm of Smith Hulsey & Busey, where he focused on environmental law.

Mr. Vinyard has served on the boards of numerous local organizations, including the Jacksonville Port Authority, First Coast Manufacturers Association and World Affairs Council of Jacksonville. Mr. Vinyard received both his law degree and bachelor's degree from Louisiana State University.

Caren Anders, Vice President/General Manager, Energy
 Caren Anders has lead responsibility for producing and delivering energy to JEA's 485,000 electric customers in a safe, reliable and cost-competitive manner, and in full compliance with regulatory objectives. In this role, she and her team are responsible for planning, constructing, operating and maintaining JEA's electric system, including generation plants and transmission, substation and distribution systems.

Ms. Anders joined JEA in January 2019 from Duke Energy. A seasoned energy executive, she brings operational leadership, financial acumen, strategy and innovation, and compliance and risk management to her leadership role at JEA. At both Duke and Exelon Corp., she led high-performing teams across the energy spectrum, including Generation, Transmission, Distribution, Emerging Technologies, and Shared Services. Along with her vast electric experience, she also has expertise in new technologies, strategic business performance, compliance, financial management, employee engagement and customer satisfaction.

Ms. Anders has served on the boards of PT Holding Company LLC, Peak Tower LLC, SERC Reliability Corp. and the Florida Reliability Coordination Council. She has also served her community as a board member for Junior Achievement, Central Carolinas and United Way, Greater Triangle N.C. She earned a bachelor's degree in engineering from the University of Pennsylvania and a master's degree in finance from Drexel University and is a licensed Professional Engineer in the state of Pennsylvania.


Deryle Calhoun, Vice President/General Manager, Water/Wastewater Systems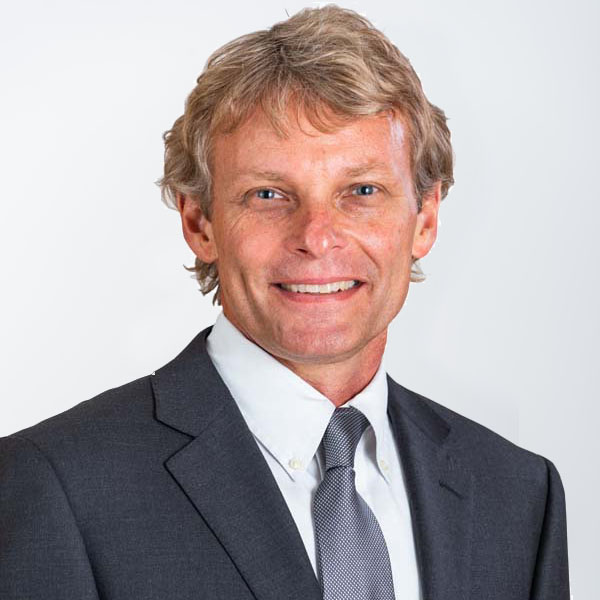 Deryle Calhoun is responsible for leading JEA's water and wastewater operations, construction and strategy execution, and delivering exceptional service to JEA customers across a four-county area. Each day, JEA delivers over 110 MGD (millions of gallons a day) of potable water and 20 MGD of reclaimed water and collects and treats almost 80 MGD of wastewater. The Water/Wastewater System is comprised of 38 water treatment plants, 11 wastewater plants and over 1,400 wastewater pump stations. Mr. Calhoun is currently leading a resiliency program that will improve water, wastewater and district energy system reliability during extreme weather events like hurricanes.

Mr. Calhoun began his career in water/wastewater in 1993 with the City of Jacksonville Public Utilities as a project engineer and joined JEA in 1997 when the city's water and wastewater services were transferred to JEA. Mr. Calhoun served at the director level for 20 years, first with the Distribution and Collection team and most recently with Water, Wastewater and Reuse Treatment and District Energy Services.

Mr. Calhoun holds a BS in Environmental Engineering from the University of Florida and is a registered Professional Engineer in the State of Florida.
Kerri Stewart, Vice President & Chief Customer Officer
Kerri Stewart joined JEA as Chief Customer Officer in 2017, bringing more than 14 years of experience to the organization.  Previously, she served as Chief of Staff for Jacksonville, Florida Mayor Lenny Curry, providing policy and public affairs guidance to the mayor.

Prior to returning to the City of Jacksonville, Ms. Stewart was a Partner and Senior Vice President at Infinity Global Solutions. Drawing on her extensive experience in both the public and private sectors, she focused on assisting clients in the areas of government privatization, public infrastructure development, general management consulting and government relations. She also served as interim president of Visit Jacksonville, Local Initiative Support Corporation (LISC) and Cultural Council of Greater Jacksonville as part of her management consulting practice.

Prior to joining IGS, Ms. Stewart served as the Chief Administrative Officer for the City of Jacksonville/Duval County, Florida under Mayor John Peyton and Mayor Alvin Brown. In this role, she oversaw day-to-day government operations for the city, including directing a nearly 5,000-member workforce and managing the $1 billion municipal budget and $164 million annual capital improvement plan. During her first tenure with the City of Jacksonville, Ms. Stewart led several successful privatization studies and implementations, and she has shared her experiences in this area at a variety of conferences and other professional venues.

During her years of public service, Ms. Stewart also served as director of the city's Housing and Neighborhoods Department, created the Office of Operational Efficiency (now known as the Inspector General's Office), and served as a policy advisor to Mayor Peyton.

Prior to joining the City of Jacksonville, Ms. Stewart worked as a Program Manager for Alltel Information Systems in Leeds, UK and Jacksonville, Florida. She is a graduate of the University of North Florida's Coggin School of Business with a bachelor's degree in Business Administration, double-majoring in Marketing and Management.

Jon Kendrick, Vice President & Chief Human Resources Officer
Jon Kendrick is responsible for leading JEA's Human Resources groups, which include Recruiting, Compensation, Benefits, Payroll, Labor Relations, Leadership & Development, Safety and Health, Organizational Excellence, and HR Business Partners. He has more than 25 years of human resources experience that spans the healthcare, financial services, transportation and technology industries, including a previous tenure at JEA. He most recently served as Human Resources Director for Yusen Logistics (Americas) Inc. in Jacksonville. He also retired with 24 years in the U.S. Coast Guard Reserve and has served as a bi-vocational pastor.

Mr. Kendrick holds certifications as a Senior Professional in Human Resources (SPHR) and as a Senior Certified Professional from the Society for Human Resource Management (SCP-SHRM). He holds a Bachelor of Arts in Economics from the University of Florida and a Master of Divinity from the New Orleans Baptist Theological Seminary.

John McCarthy, Vice President & Chief Supply Chain Officer
Mr. McCarthy is responsible for leading JEA's logistics operations and support services groups. His responsibilities include JEA's facilities, fleet, real estate, procurement, inventory management, investment recovery, emergency management planning and recovery and utility locates groups.  The team ensures JEA's material readiness is at the highest levels and lowest cost, while ensuring corporate funds are committed under ethical standards to deliver the greatest value to JEA in compliance with state and local laws.

Mr. McCarthy joined JEA in 2002 after a successful 20-year career as a U.S. Navy Supply Officer. During his 16 years at JEA, he served in various leadership roles within the logistics groups, including an initial assignment as a Procurement Project Coordinator where he developed an aggregated sourcing model adopted by seven different utility companies. This resulted in the strategic sourcing of over $400 million over a 10-year period. Other notable roles include JEA's Chief Procurement Officer and Incident Command Logistics Section Chief where he implemented a hurricane preparedness strategy for critical storm materials providing 100 percent on-site material availability for the restoration periods following Hurricanes Matthew and Irma. He also served as JEA's United Way Campaign Chairman.

Mr. McCarthy received his B.S. degree from the U.S. Naval Academy and an M.B.A. degree from The Ohio State University. He is a member of Leadership Jacksonville, class of 2013, and holds advanced certificates in executive contract negotiations and supply chain strategy and management from the Massachusetts Institute of Technology Sloan School of Management.
Steven G. (Steve) McInall, Vice President Energy and Water Planning
Steve McInall is responsible for long-term planning for JEA's energy and water sectors, overseeing the development of a more than $1 Billion capital program.  Mr. McInall's groups are responsible for the Integrated Resource Plans for both the electric and water systems.  He is responsible for JEA's renewable energy portfolio, including landfill gas and solar photovoltaic (PV). During his tenure, JEA's solar PV portfolio has grown from 12 MW to 34 MW, with another 5 MW plant under construction and 5-50 MW facilities (250 MW) in the contract stage.  He is also responsible for real estate acquisitions and sales.  
Mr. McInall has been with JEA since 2011, serving as the Director of the Electric Production Resource Planning Department, with oversight of the Electric Generation Planning, Fuels Management Services, Natural Gas Commercial Services and Byproducts Production Services areas, and as the Manager of Nuclear Generation Business.   
Prior to joining JEA, Mr. McInall had a 27-year career at several regional and national engineering consulting firms, including Stone & Webster Engineering Corporation, Boston, and MACTEC Engineering and Consulting, in Tallahassee and Jacksonville. Clients included major US utilities, such as Dominion and TVA, as well as the US Department of Energy and the US Army Corps of Engineers.
Mr. McInall holds Bachelor's and Master's degrees in Nuclear Engineering from the Massachusetts Institute of Technology, and a Master of Public Policy degree from Jacksonville University. He is a licensed Professional Engineer in Florida, Georgia, South Carolina, North Carolina, Massachusetts, New Hampshire and Vermont.  He is also a Leadership in Energy and Environmental Design (LEED) Accredited Professional, in Building Design and Construction. 
Mr. McInall is on the Board of the North Florida Chapter of the US Green Building Council and serves as Vice-Chair on the St Johns County Citizens Flood Mitigation Advisory Committee. He also serves on the Board of Advisors for the Jacksonville University Public Policy Institute.

Paul Steinbrecher, Vice President & Chief Environmental Services Officer
Mr. Steinbrecher is responsible for leading JEA's Environmental Services group. Core group functions include environmental permitting and compliance assistance for JEA's numerous electric and water business facilities, environmental incident response and reporting, due diligence, waste programs in which JEA serves as an environmental regulatory agency, and full-service environmental laboratory functions to support the enterprise's extensive monitoring and environmental reporting activities. In this role, he leads the organization in ensuring the highest levels of environmental compliance and incorporation of sustainability into all JEA's planning activities.

Mr. Steinbrecher's career has focused on finding and advancing cost-effective environmental and engineering solutions for utilities, business and industry and governments. Mr. Steinbrecher joined JEA in 2001.  He is highly active in Florida environmental policy and regulatory issues, currently serving as President of the Florida Water Environment Association Utility Council and a national board member of the WateReuse Association and a long-term member of the Florida Electric Power Coordinating Group Environmental Committee. Based on his prior experience, he also helps lead the utility in forward thinking water resource solutions.

Prior to joining JEA, Mr. Steinbrecher was a process engineer and program manager for CH2M Hill, designing water and wastewater systems and assisting industries and municipalities with environmental projects worldwide. Mr. Steinbrecher holds BS and MS degrees in Civil Engineering from Valparaiso University and the University of Arkansas, respectively. He is a registered professional engineer in Florida and a member of the Leadership Jacksonville, class of 2015.

Ted Hobson, Vice President & Chief Compliance Officer
 Ted Hobson joined JEA in 1973 and has overall responsibility for development, implementation and maintenance of JEA's Compliance Programs including NERC Electrical Standards, NERC Critical Infrastructure Protection (CIP) standards, FACTA regulations and other related federal and state regulations.  He is also responsible for JEA's Physical Security department, as well as Audit Services and Enterprise Risk Management. Mr. Hobson served on the Board of Directors of The Energy Authority (TEA) from 1997-2011 and is currently JEA's representative on the TEA Settlement and Operating Committee.  Mr. Hobson is JEA's alternate board member for the Florida Electric Reliability Coordinating Council (FRCC).

Mr. Hobson's previous position was Director of Energy Delivery, where he was responsible for all electric field activities including overhead and underground line work, system protection and controls, substation maintenance and the 24-hour operation of the JEA power system including generation commitment and dispatch, transmission operation and security and interchange services with other utilities.  During his over 40 years with JEA, he has worked in the areas of distribution, engineering, trouble dispatching, system operations and system planning.  Mr. Hobson has served as JEA's representative to the Florida Reliability Coordinating Council (FRCC) for over 15 years, is an alternate Board Member and was chair of the Operating Committee for the past six years.  He also served on various North American Electric Reliability Corporation (NERC) committees and subcommittees and is a member and past chair of the NERC Compliance and Certification Committee.

Mr. Hobson holds a BSEE from the University of Florida, and is a registered Professional Engineer in the State of Florida.
Shawn Eads, Chief Information Officer
In his role as Chief Information Officer, Shawn Eads oversees JEA's enterprise-wide information systems and infrastructure, ensuring they meet current and upcoming organizational goals and positioning JEA as a digital innovator and utility of the future. He is highly skilled in developing operational strategies with a record of success in identifying new and emerging business opportunities.

Mr. Eads joined JEA in March 2019 from GE Appliances, where he served as Senior Director of IT Programs and Business Development. There he held responsibility for Oracle ERP, risk and compliance, predictive analytics, engineering systems, ITSM, application and database services, vendor management, product management and new product introduction.

Innovation and education are two of Mr. Eads's passions. While at GEA, he built a team responsible for cloud and user interfaces in home energy management and Wi-Fi-connected appliances. His team developed several industry firsts such as GENEVA, the first Amazon Alexa skill to control home appliances through voice. There he also established an Innovation Organization focused on unleashing creativity within his IT group and founded a weeklong IT learning conference-style event called E 3 – Educate, Enable, Excel – providing keynote speakers, business updates and technical trainings.

Mr. Eads earned a bachelor's degree in chemical engineering from Rose-Hulman Institute of Technology in Indiana and an MBA from Xavier University.

Related Links
Board and Management

Our governing body is made up of a seven-member Board of Directors appointed by the Mayor and confirmed by the City Council. Our Board of Directors then appoints a CEO who selects a top tier of management referred to as the Senior Leadership Team (SLT).