Senior Leadership Team
JEA's Senior Leadership Team is committed to achieving our mission: providing the best service by becoming the center of our customers' energy and water experience. To accomplish this, the entire company is focused on three things – delivering an unparalleled positive customer experience, working together to elevate the entire team, and innovating and evolving to match our customer's needs with market trends – while upholding the values of safety, service, integrity, growth2, accountability and ideas.
Aaron Zahn, Managing Director and Chief Executive Officer
Aaron F. Zahn is Managing Director and Chief Executive Officer for JEA. In this role, Mr. Zahn oversees all operations for the eighth-largest public utility in the nation, providing electric, water and sewer services to customers across a 900-mile service territory in Northeast Florida.

Mr. Zahn was appointed as Interim Managing Director and Chief Executive Officer of JEA in April 2018 and was named permanent CEO in November 2018. Prior to his tenure at JEA, Mr. Zahn served as Managing Partner and Chief Executive Officer of Pascal Partners, a distributed infrastructure investment and development company. From 2009 to 2017, he was Chairman and Chief Executive Officer of BCR Environmental Corporation, a water/wastewater technology firm and public-private-partnership development and operations company. Prior to BCR, Mr. Zahn worked as an investment professional for two multi-strategy hedge funds in New York City, managing over $6 billion in equity. He was also a Senior Manager of the Capital Markets team at General Growth Properties, playing a key role in $25+ billion of acquisitions and financing activities along with providing financial oversight for $200+ million of commercial real estate development.

A graduate of Yale University, Mr. Zahn is a supporter of YMCA of Jacksonville, Baptist Health System, Nemours Children's Health System and Yale University. He is a member of the Board of Directors for the Young Presidents Organization (YPO) and the Bob Graham Center for Public Service at University of Florida.

Melissa Dykes, President and Chief Operating Officer
Melissa Dykes serves as JEA's President and Chief Operating Officer. She leads the operation of the utility, responsible for providing reliable, affordable, safe utility services to more than one million people across four counties. Her team of more than 1,900 employees includes electric, water, wastewater, customer experience, human resources, environmental services, compliance, technology, supply chain, and legal. She is responsible for nearly all of JEA's $2 billion budget and management of assets of $8.8 billion.

Ms. Dykes served as JEA's Chief Financial Officer for nearly six years prior to her current role. As CFO, she provided leadership to ensure the financial health of JEA, resulting in access to capital at low cost on behalf of JEA's customers. Her efforts as CFO helped JEA deliver more than $1 billion in cost savings to the community, including savings from refundings, a rate restructuring, and savings from the shutdown of the St. Johns River Power Park earlier this year. She was responsible for all aspects of JEA's finances, including treasury, financial reporting, budgeting, supply chain management, and shared services, and had lead responsibility for ensuring compliance with all reporting, regulatory and tax requirements for JEA.
 
Prior to joining JEA, Ms. Dykes was CFO at a portfolio company of a large energy private equity firm and a principal in a renewable energy development company, where she was responsible for origination, commercial structuring, development and capital raising for renewable energy projects. She also was Vice President of Investment Banking at JPMorgan, where she was responsible for providing capital solutions for clients, including more than $26 billion in financings for many municipal electric and water systems across the country, risk management product delivery, and mergers and acquisitions. Prior to joining JPMorgan, Ms. Dykes worked for The World Bank Group, where she researched and published on private participation in infrastructure industries in developing countries. She is a graduate of the University of Florida and holds a certificate in Advanced Management from the Tuck School of Business at Dartmouth.

Ryan F. Wannemacher, Chief Financial Officer
 Mr. Wannemacher has served as Chief Financial Officer since April 2018. He provides leadership to ensure fiscal responsibility for the long-term financial health of JEA, resulting in access to capital at low cost for JEA's customers. He is responsible for all aspects of JEA's finances, including treasury, financial reporting, financial planning and analysis, and budgeting, insurance risk management, as well as corporate strategy. He has lead responsibility for ensuring compliance with all reporting, regulatory and tax requirements for JEA. Mr. Wannemacher currently serves on the Finance and Audit Committee of TEA.

Prior to his current role at JEA, Mr. Wannemacher served as JEA's Director of Financial Planning and Analysis from April 2015 to 2018. Prior to joining JEA, Mr. Wannemacher was Vice President of Investment Banking at JPMorgan. While at JPMorgan, Mr. Wannemacher was responsible for providing capital solutions for clients, including over $20 billion in financings for many municipal electric, water and natural gas systems across the country, risk management product delivery, and mergers and acquisitions. Mr. Wannemacher holds a B.B.A. in Financial Consulting from Southern Methodist University graduating Magna Cum Laude.
 

Caren Anders, Vice President/General Manager, Energy
 Caren Anders has lead responsibility for producing and delivering energy to JEA's 485,000 electric customers in a safe, reliable and cost-competitive manner, and in full compliance with regulatory objectives. In this role, she and her team are responsible for planning, constructing, operating and maintaining JEA's electric system, including generation plants and transmission, substation and distribution systems.

Ms. Anders joined JEA in January 2019 from Duke Energy. A seasoned energy executive, she brings operational leadership, financial acumen, strategy and innovation, and compliance and risk management to her leadership role at JEA. At both Duke and Exelon Corp., she led high-performing teams across the energy spectrum, including Generation, Transmission, Distribution, Emerging Technologies, and Shared Services. Along with her vast electric experience, she also has expertise in new technologies, strategic business performance, compliance, financial management, employee engagement and customer satisfaction.

Ms. Anders has served on the boards of PT Holding Company LLC, Peak Tower LLC, SERC Reliability Corp. and the Florida Reliability Coordination Council. She has also served her community as a board member for Junior Achievement, Central Carolinas and United Way, Greater Triangle N.C. She earned a bachelor's degree in engineering from the University of Pennsylvania and a master's degree in finance from Drexel University and is a licensed Professional Engineer in the state of Pennsylvania.


Deryle Calhoun, Vice President/General Manager, Water/Wastewater Systems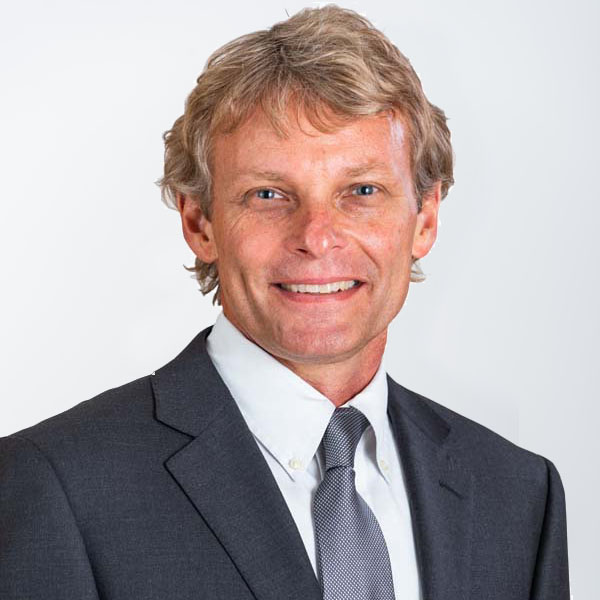 Deryle Calhoun is responsible for leading JEA's water and wastewater operations, planning, construction and strategy execution, and delivering exceptional service to JEA customers across a four-county area. Each day, JEA delivers approximately 114 MGD (millions of gallons a day) of potable water and 20 MGD of reclaimed water, while at the same time collecting and treating 83 MGD of wastewater.  The Water / Wastewater System is comprised of 38 water treatment plants, 11 wastewater plants and over 1,400 wastewater pump stations. Mr. Calhoun is currently leading a resiliency program that will improve water, wastewater and district energy system reliability during extreme weather events like hurricanes.

Mr. Calhoun began his career in water/wastewater in 1993 with the City of Jacksonville Public Utilities as a project engineer and joined JEA in 1997 when the city's water and wastewater services were transferred to JEA.  Mr. Calhoun served at the director level for 20 years, first with the Distribution and Collection team and most recently with Water, Wastewater and Reuse Treatment and District Energy Services.

Mr. Calhoun holds a BS in Environmental Engineering from the University of Florida and is a registered Professional Engineer in the State of Florida.


Ted Hobson, Vice President & Chief Compliance Officer
 Ted Hobson joined JEA in 1973 and has overall responsibility for development, implementation and maintenance of JEA's Compliance Programs including NERC Electrical Standards, NERC Critical Infrastructure Protection (CIP) standards, FACTA regulations and other related federal and state regulations.  He is also responsible for JEA's Physical Security department, as well as Audit Services and Enterprise Risk Management. Mr. Hobson served on the Board of Directors of The Energy Authority (TEA) from 1997-2011 and is currently JEA's representative on the TEA Settlement and Operating Committee.  Mr. Hobson is JEA's alternate board member for the Florida Electric Reliability Coordinating Council (FRCC).

Mr. Hobson's previous position was Director of Energy Delivery, where he was responsible for all electric field activities including overhead and underground line work, system protection and controls, substation maintenance and the 24-hour operation of the JEA power system including generation commitment and dispatch, transmission operation and security and interchange services with other utilities.  During his over 40 years with JEA, he has worked in the areas of distribution, engineering, trouble dispatching, system operations and system planning.  Mr. Hobson has served as JEA's representative to the Florida Reliability Coordinating Council (FRCC) for over 15 years, is an alternate Board Member and was chair of the Operating Committee for the past six years.  He also served on various North American Electric Reliability Corporation (NERC) committees and subcommittees and is a member and past chair of the NERC Compliance and Certification Committee.

Mr. Hobson holds a BSEE from the University of Florida, and is a registered Professional Engineer in the State of Florida.


Angelia Hiers, Vice President & Chief Human Resources Officer
Angelia Hiers is a career human resource professional, with industry knowledge and experience at strategic and tactical levels in all aspects of human resources and organizational development. During her career, she has been responsible for employee and labor relations, compensation, benefits, recruiting, training and development, safety and wellness, diversity and inclusion. Throughout her career, Hiers has leveraged her collaborative, energetic and creative style to build successful human resource strategies and business solutions.
 
Prior to joining JEA, Ms. Hiers was the Vice President, Human Resources for Baker Distributing Company, a subsidiary of the publicly traded Watsco, Inc. She also served as Human Resources Director for CSX Technology and Senior Vice President/Managing Director, Right Management Consultants in Jacksonville, Florida. Prior to joining Right Management Consultants, Ms. Hiers held leadership positions in operations and human resources for Barnett Bank.
 
Ms. Hiers is a graduate of Edward Waters College with a Bachelor of Arts - Organizational Management and Jacksonville University with a Master of Business Administration.


Paul Cosgrave, Vice President & Chief Information Officer
 Paul Cosgrave brings to JEA 40-plus years of line management and IT consulting/systems integration experience. He retired in 2010 from the City of New York (NYC) as Commissioner for the Department of Information Technology and Telecommunications and as the Chief Information Officer (CIO) for New York City. At that time, he became a Senior Fellow at the Center for Digital Government and resumed operating his own consulting firm, Strategies4Success. His areas of research and expertise are IT Strategic Planning, IT Portfolio Management, IT Governance and IT Consolidation/Cost Reduction at all levels of government.

Previously, Mr. Cosgrave served as the CIO at the Internal Revenue Service during a major turnaround period (1998-2001), and before that he spent 25 years in private industry, having worked as CEO for the Claremont Technology Group, a company he took public in 1996; and as a Managing Partner at Andersen Consulting (now Accenture), where he worked for 19 years. He has served as Executive Board member for the Information Technology Association of America (now TechAmerica) and has served on the Board of Directors for three separate public IT services companies (Cognizant, Claremont Technology and Technology Solutions). He has served on four not-for-profit Boards of Directors, including the Rensselaer Alumni Association, where he recently completed his two-year term as President.

Mr. Cosgrave earned a BS and MS in Industrial Engineering from the Rensselaer Polytechnic Institute (RPI). He has been recognized by RPI with the Distinguished Albert Fox Demers Medal, the second highest recognition given to an alumnus; and by his fraternity, Sigma Chi, as a Significant Sig, an honor bestowed on a few alumni who have distinguished themselves in their careers. He has also been recognized by Computerworld, Information Week and Government Technology for his innovative leadership and accomplishments in the IT Industry.

       
Michael R. (Mike) Hightower, Chief Public & Shareholder Affairs Officer
Mike Hightower joined JEA in 2015, bringing over 35 years of governmental and legislative relations experience. He also previously served 16 years on JEA's Board of Directors, including two, two-year terms as Chair.

Mr. Hightower joined Blue Cross and Blue Shield of Florida in 1981 as the Director of Governmental and Legislative Relations and in 1985 was named its Vice President of Governmental and Legislative Relations.  He worked closely with key political leaders in the federal, state and local government and, after three decades of a successful career at Florida Blue retired in late 2014. He then joined the international law firm of Holland & Knight LLP as a Senior Policy Advisor before joining the JEA Senior Leadership Team.

In addition to his professional accomplishments, Mr. Hightower has dedicated his time, talents and leadership to numerous boards and commissions over the last 35 years, including the Florida Governor's Mansion Foundation and the Florida Association of Professional Lobbyists. Prior to joining JEA, Mr. Hightower chaired the following organizations and civic and trade associations: United States Naval Academy; Jacksonville Chamber of Commerce; Florida House, Florida's Embassy in Washington DC, Florida College System Foundation, Associated Industries of Florida, Florida Insurance Council, Florida News Service, Jacksonville Library Foundation, Jacksonville Political Leadership Institute, JaxBiz, Duval County Republican Party, and the Cecil Field Base Closure Commission. In 2006, Leadership Florida's leaders appointed Mr. Hightower to the Florida Energy Commission.  The nine-member panel was charged with making recommendations to the Florida Legislature on ways to secure Florida's energy future. In 2010, Florida's legislative leadership appointed Mr. Hightower to the Public Service Commission Nominating Council, charged with interviewing and recommending qualified candidates for gubernatorial appointment to Florida Public Service Commission.

A 1972 graduate of Jacksonville University, Mr. Hightower lives in Jacksonville.

 
Jody Brooks, Vice President & Chief Legal Officer
Jody Brooks joined JEA as Chief Legal Officer via an agreement with the City of Jacksonville Office of General Counsel in August 2016. Ms. Brooks had been rendering legal support and guidance to JEA while providing legal services to many other city departments. As the newly appointed JEA Chief Legal Officer, Ms. Brooks is fully dedicated to serving as the Chief Legal Advisor to JEA and the JEA Board of Directors.

Ms. Brooks joined the Office of General Counsel in April 2013 and was subsequently promoted in 2015 to Chief, Government Operations Department. Prior to joining the Office of General Counsel, she held in-house counsel positions with both The St. Joe Company and Allen Land Group, handling real estate transactions, land use development and environmental matters. Earlier in her career, she worked as an associate at Lewis, Longman & Walker, P.A., where she represented property owners and government entities in federal, state and local government environmental, land use, zoning and condemnation matters.

She received a Bachelor of Science degree with honors from the Jacksonville University Davis College of Business, and her Juris Doctor degree with honors and a Certificate in Environmental and Land Use Law from the University of Florida's Fredric G. Levin College of Law.


Kerri Stewart, Vice President & Chief Customer Officer
Kerri Stewart joined JEA as Chief Customer Officer in 2017, bringing more than 14 years of experience to the organization.  Previously, she served as Chief of Staff for Jacksonville, Florida Mayor Lenny Curry, providing policy and public affairs guidance to the mayor. 

Prior to returning to the City of Jacksonville, Ms. Stewart was a Partner and Senior Vice President at Infinity Global Solutions. Drawing on her extensive experience in both the public and private sectors, she focused on assisting clients in the areas of government privatization, public infrastructure development, general management consulting and government relations. She also served as interim president of Visit Jacksonville, Local Initiative Support Corporation (LISC) and Cultural Council of Greater Jacksonville as part of her management consulting practice.

Prior to joining IGS, Ms. Stewart served as the Chief Administrative Officer for the City of Jacksonville/Duval County, Florida under Mayor John Peyton and Mayor Alvin Brown. In this role, she oversaw day-to-day government operations for the city, including directing a nearly 5,000-member workforce and managing the $1 billion municipal budget and $164 million annual capital improvement plan. During her first tenure with the City of Jacksonville, Ms. Stewart led several successful privatization studies and implementations, and she has shared her experiences in this area at a variety of conferences and other professional venues.

During her years of public service, Ms. Stewart also served as director of the city's Housing and Neighborhoods Department, created the Office of Operational Efficiency (now known as the Inspector General's Office), and served as a policy advisor to Mayor Peyton.

Prior to joining the City of Jacksonville, Ms. Stewart worked as a Program Manager for Alltel Information Systems in Leeds, UK and Jacksonville, Florida. She is a graduate of the University of North Florida's Coggin School of Business with a bachelor's degree in Business Administration, double-majoring in Marketing and Management.


Paul Steinbrecher, Vice President & Chief Environmental Services Officer
Mr. Steinbrecher is responsible for leading JEA's Environmental Services group. Core group functions include environmental permitting and compliance assistance for JEA's numerous electric and water business facilities, environmental incident response and reporting, due diligence, waste programs in which JEA serves as an environmental regulatory agency, and full-service environmental laboratory functions to support the enterprise's extensive monitoring and environmental reporting activities. In this role, he leads the organization in ensuring the highest levels of environmental compliance and incorporation of sustainability into all JEA's planning activities.

Mr. Steinbrecher's career has focused on finding and advancing cost-effective environmental and engineering solutions for utilities, business and industry and governments. Mr. Steinbrecher joined JEA in 2001.  He is highly active in Florida environmental policy and regulatory issues, currently serving as President of the Florida Water Environment Association Utility Council and a national board member of the WateReuse Association and a long-term member of the Florida Electric Power Coordinating Group Environmental Committee. Based on his prior experience, he also helps lead the utility in forward thinking water resource solutions. 

Prior to joining JEA, Mr. Steinbrecher was a process engineer and program manager for CH2M Hill, designing water and wastewater systems and assisting industries and municipalities with environmental projects worldwide. Mr. Steinbrecher holds BS and MS degrees in Civil Engineering from Valparaiso University and the University of Arkansas, respectively. He is a registered professional engineer in Florida and a member of the Leadership Jacksonville, class of 2015.


John McCarthy, Vice President & Chief Supply Chain Officer
Mr. McCarthy is responsible for leading JEA's logistics operations and support services groups. His responsibilities include JEA's facilities, fleet, real estate, procurement, inventory management, investment recovery, emergency management planning and recovery and utility locates groups.  The team ensures JEA's material readiness is at the highest levels and lowest cost, while ensuring corporate funds are committed under ethical standards to deliver the greatest value to JEA in compliance with state and local laws.

Mr. McCarthy joined JEA in 2002 after a successful 20-year career as a U.S. Navy Supply Officer. During his 16 years at JEA, he served in various leadership roles within the logistics groups, including an initial assignment as a Procurement Project Coordinator where he developed an aggregated sourcing model adopted by seven different utility companies. This resulted in the strategic sourcing of over $400 million over a 10-year period. Other notable roles include JEA's Chief Procurement Officer and Incident Command Logistics Section Chief where he implemented a hurricane preparedness strategy for critical storm materials providing 100 percent on-site material availability for the restoration periods following Hurricanes Matthew and Irma. He also served as JEA's United Way Campaign Chairman.

Mr. McCarthy received his B.S. degree from the U.S. Naval Academy and an M.B.A. degree from The Ohio State University. He is a member of Leadership Jacksonville, class of 2013, and holds advanced certificates in executive contract negotiations and supply chain strategy and management from the Massachusetts Institute of Technology Sloan School of Management.

 
}
/uploadedImages/Images/SiteIntercept_Ad_Outage_Reporting.jpg
Report and track any service issue you're experiencing, or monitor the status an electrical outage.
Related Links
Company Info

JEA is not owned by investors. It was created by the City of Jacksonville to serve those who live here and in the surrounding communities. The sole purpose of our business is to ensure the electric, water and sewer demands of our customers are met, both today and for generations to come. Our goal is to provide reliable services at the best value to our customers while ensuring our areas' precious natural resources are protected.

Board and Management

Our governing body is made up of a seven-member Board of Directors appointed by the Mayor and confirmed by the City Council. Our Board of Directors then appoints a CEO who selects a top tier of management referred to as the Senior Leadership Team (SLT).

Careers

Are you ready to take your career in a new direction? Make a move to JEA. We are the eigth-largest community-owned utility in the nation, offering our employees well-paying, professionally rewarding career opportunities; we also offer training, an excellent benefits package and exceptional career advancement opportunities.