MyWay Pay-As-You-Go Billing
JEA MyWay is a great option for all customers, especially those who prefer to prepay for services vs being billed monthly. It is a great option for college students, those who travel a lot, or environmentally conscious consumers who like to keep their consumption in mind. It's especially good for someone who wants to avoid a deposit.
Customers who participate in prepaid utility programs like JEA MyWay tend to reduce their consumption because they are more aware of how they are using their utilities. Unlike traditional service accounts, MyWay Customers have access to daily balance information thereby eliminating the need for paper statements.  
Pay as little or as much as you wish, whenever you want. 
No late fees or deposit required.
No reconnection fees for electric service.*

No credit check.
No prepaid fees or charges.
No more surprises on your monthly bill.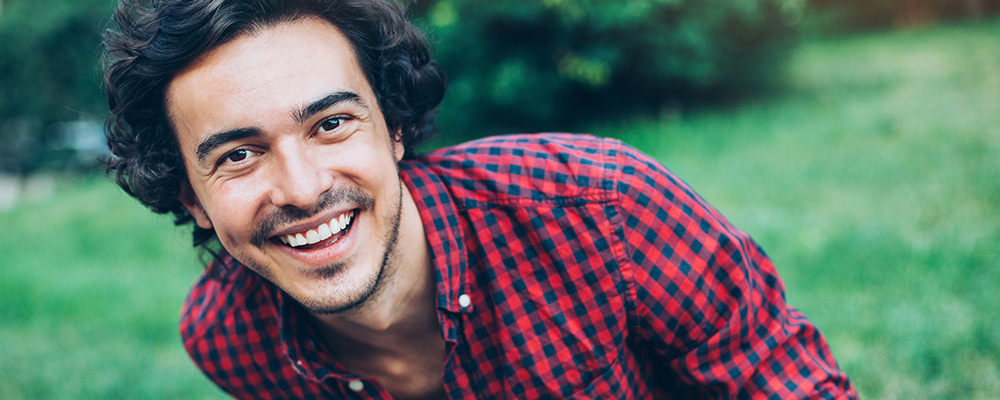 How Does JEA MyWay Work?
When you sign up for MyWay, you are automatically given a MyUsage.com account. A username and password is provided upon enrollment. When money is added to the account, service is automatically turned on. If the account runs out of money, your service is automatically turned off. If you have an existing deposit, it will be credited to your account and any remainder will go toward your new MyWay account. That way your money can go to work for you right away. If you have an outstanding balance you might need to pay it down before you can join the program.  
Through your MyUsage.com account or the MyUsage mobile app, you can: 
View the estimated days left of your account balance 
View how much energy and water you've used
View how much money is left in your account
Receive updated account balance every day (via email, text, or phone – your choice)
Receive alerts when your account funds are low so you know to add money

At this time, Net Metering customers are not eligible to enroll in the JEA MyWay Program. 
Terms and Conditions
Adding Money to Your JEA MyWay Account
Online: Login to your account and add money using your bank account. You can also pay with a credit card for a small fee.
Phone: Call (904) 665-6000 to use our automated system with your JEA account number or a phone number linked to your account. If paying by bank account, please have your routing number and account number available. You can also pay with a credit or debit card for a small fee.
Bill Pay Service: You can pay via your own bill pay service.
In Person: Go to any JEA Authorized Payment Center to add money. View a list of Authorized Payment Centers 
When you check your JEA MyWay account balance online, you may see something like this: -$2.33 or ($2.33). The negative symbol and the parenthesis both mean you have money in your account (a credit) to pay for your electric and water services.
Alerts and Notifications
MyWay customers have the option to receive balance notifications for daily usage, service interruption, and high usage. Alerts and notifications settings can be updated 24 hours a day at MyUsage.com. 
To add a second phone number, text or email address alert, click on "Settings", "Change Settings" and add your new alert. Be sure and click "Add" when done.
To change the amount of your Low Balance Alert, click "Settings", "Change Settings" and enter a new dollar amount. Click on "Change " when done.
To change the phone number, text or email address you use for alerts, click on "Settings". Click on "Delete" to remove each alert that you no longer wish to receive alerts to. Click on "Change Settings" to add the new phone number, text or email address.  Click "Change" when done.  Next you will need to attach each alert to the phone number, text or email address you've added. Click "Add Alert" then click the circle next to the alert you want the updated phone number, text or email address to go to.  Click "Add". You will only be able to add one alert at a time, so repeat these steps until each alert is set up.
Customers are responsible for managing and updating balance notification settings on their prepaid account. Notifications are available via email or text message. Contact information must be accurate and up-to-date to receive selected notifications. Standard message rates according to your cell phone plan may apply. 
Balance Calculations
As with all of JEA's Customers, MyWay account holders pay for their consumption and the cost of service, which includes a Basic Monthly Charge, fees, and taxes. After calculating usage, charges, and fees, MyWay Customers' prepaid account balances are adjusted daily. Accounts may be adjusted monthly to reconcile the prepaid account balance with JEA's actual cost of service. Reconciliation occurs following the Customer's monthly billing cycle. Balance information is available 24 hours-a-day through the Customer's online JEA account, www.myusage.com, or by phone.
Debt Recovery
JEA may review a Customer's account for debt recovery through prepaid service only if a variance of $750.00 or less remains after all deposits and credits are applied. Additionally, no less than 25% of all payments will be applied to the debt until the balance is eliminated. 
*Reconnection fees may apply for water service.
}
/uploadedImages/Images/SiteIntercept_Ad_Understand_My_Bill.jpg
Understanding what can cause a high bill is the first step to diagnosing it. Let us help you.
Related Links
Service Reconnection

Learn JEA's policy for reconnecting service after disconnection, including currency accepted, what is considered timely or on time, and late payment charges.

Deposit and Connection Fees

Depending on your credit history you may not have to pay a deposit. Residential customers who wish to get their deposit waived must provide full and legitimate credit information, including their Social Security number, to facilitate credit inquiries.