Site Restoration
When repairing a utility service we occasionally need to disturb the surrounding area in order to complete the repair, but rest assured we will work hard to restore your neighborhood to its pre-construction condition. The contractors who perform site restoration work for JEA are all handpicked by us because they're the best at what they do – restoring the concrete, asphalt or landscaping that we've had to disturb in order to fix the utility problem.

JEA Contractors Complete an Average of over 6,000 Site Restoration Projects Per year including:

• Asphalt
• Concrete
• Fencing
• Landscaping 


Keep Your Door Hanger
JEA workers will always leave behind a door hanger that includes reference numbers and contact information on the back. Those reference numbers will make it easy for you to contact us about the restoration process.
Once the utility service work is complete, a JEA inspector will return to your home in 3 – 5 days to get the site restoration process moving. Three JEA inspectors cover Jacksonville from Baldwin to the Beaches, so they are busy! If you want to call us to ask questions or find out more information, please use the number on the back of your door hanger.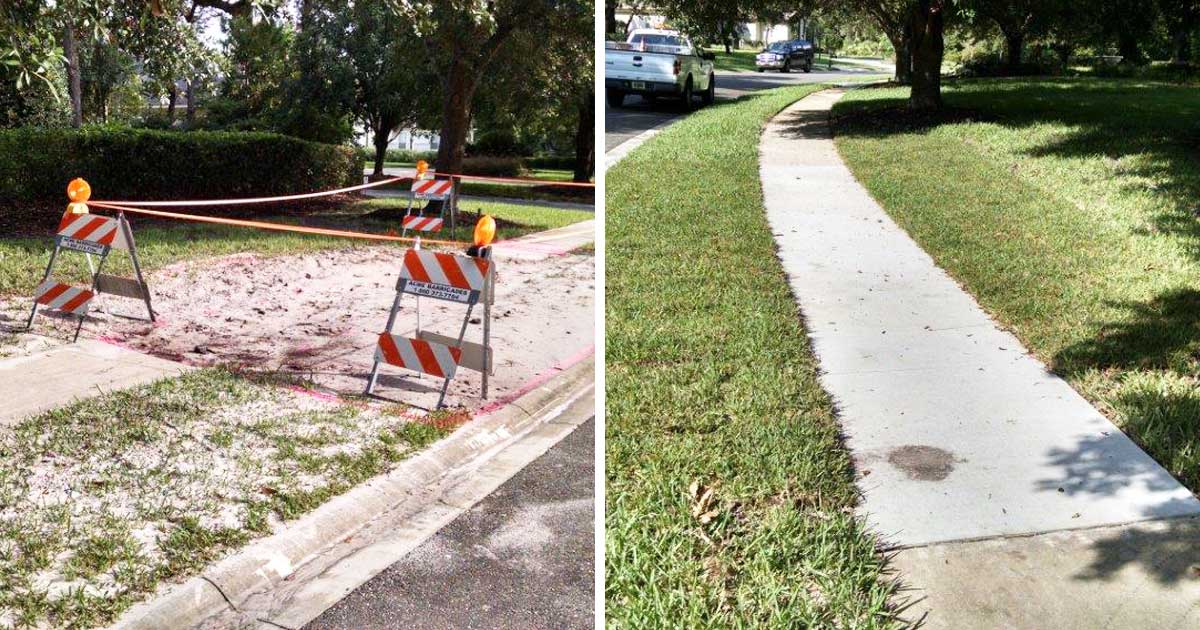 ---
What JEA Customers Had to Say
"The crew did a great job fixing our property after a water main break. They were not only thorough, but followed up to make sure I was happy with the job they did. Kudos to them! Thank you,"
Cindy in Ponte Vedra
"The purpose of this memo is to thank you for the sense of urgency and professionalism that JEA displayed with my recent water line break. Additionally I wanted to let you know that the crew did an excellent job with my driveway repair. They were always at my house at the time they said they would be and I am very pleased with the results. The crew went out of their way to make sure I was pleased with the repair. Although no one is happy when this type of thing occurs, I am very pleased with JEA in the way this entire process was handled. Best regards,"
Jimmy in Jacksonville
"I would like to note that I am very pleased with the sod repair work done at my home on behalf of JEA. The crew was very professional & efficient, and the completed work looks fantastic. Glad to know that JEA ensures hiring such competent subcontractors, the private sector could learn to do the same. Thanks,"
Mel in Jacksonville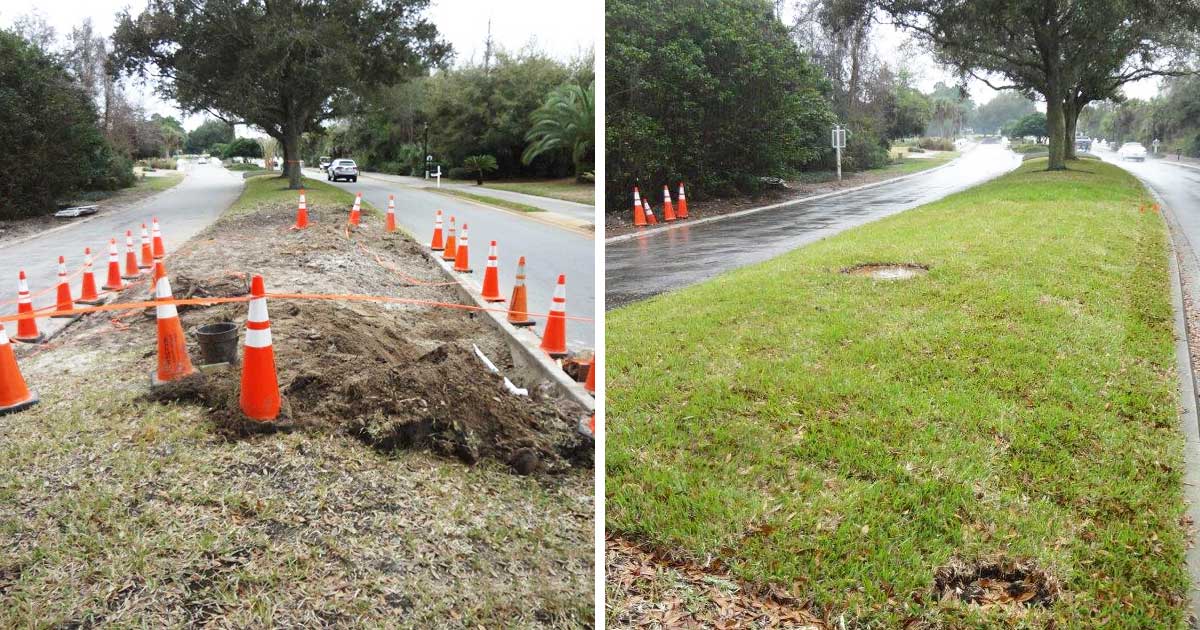 Even Better Power Reliability

}
/uploadedImages/jeacom/SiteInterceptAdCEMI5.jpg
JEA's state-of-the-art technology identifies customers and neighborhoods in need of electric reliability improvements.
Related Links
Construction Terms

Become familiar with frequently used construction terms regarding JEA construction projects.

Meet the Project Outreach Team

JEA's Project Outreach team examines each construction project to anticipate, limit or eliminate potential customer impacts. They communicate relevant project information to customers in a timely manner, through project signage, website, mailers, door hangers, social media, face-to-face and neighborhood town meetings – whatever is needed. The team is also available throughout the project to identify issues, answer customer questions and handle any concerns. Keep reading to get to know each of the members of this very important team.