Christobel Septic Tank Phaseout Project
Christobel Septic Tank Phaseout Project

Project Objective
The City of Jacksonville, working in partnership with JEA, has initiated a program to eliminate existing septic tank systems in the Christobel neighborhood. This project is part of a larger septic tank phase out initiated that involves the full installation of sewer pipes, proper abandonment of existing septic systems(s), connection to the new sewer system and payment of all associated permits and fees at no cost to the property owner.
The first five (5) priority areas identified are Biltmore C, Beverly Hills East, Beverly Hills West, Christobel and Riverview neighborhoods in northwest Jacksonville.  The intent of project is to improve the quality of life in these areas and to reduce the amount of harmful nutrients that often find their way into the St. Johns River and other local waterways.
Project Boundary 
The project boundary map shown depicts a preliminary design model only and is highly subject to change. This map is intended to provide a high-level overview of the proposed project boundary based on the current Duval County Health Department's identified septic tank failure areas. This map is not the official project boundary, and has yet to be finalized. Parcels depicted on this map may or may be included in the final proposed project area.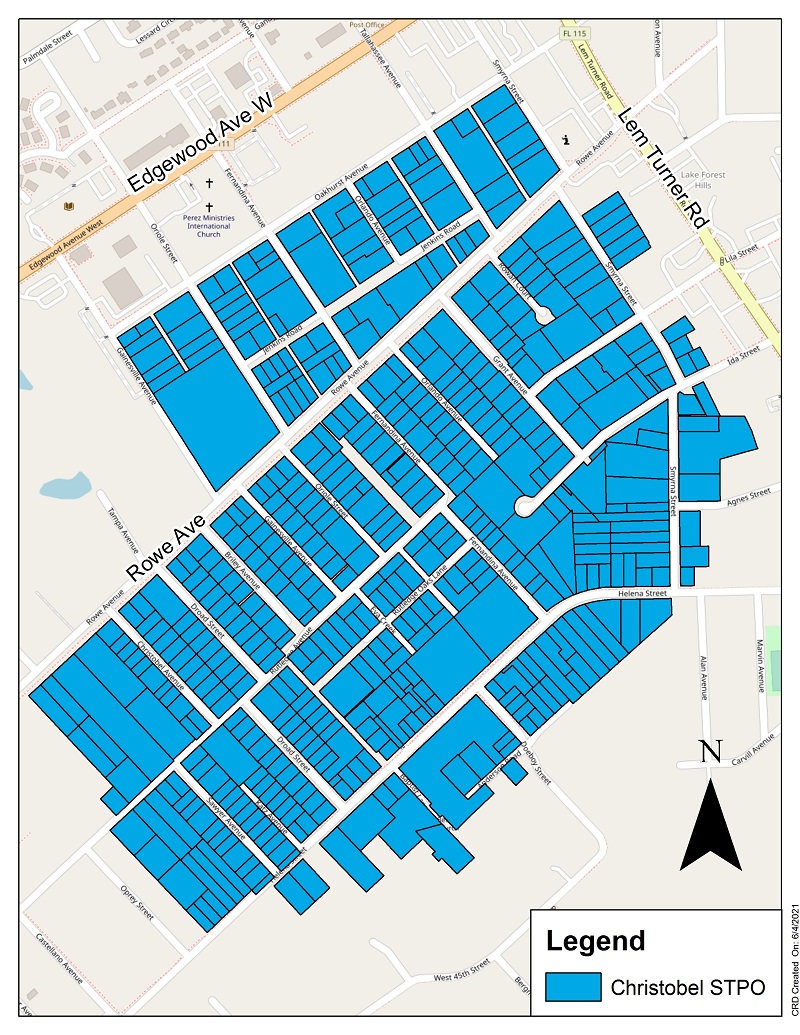 Property Owner Participation and Requirements
Eligible property owners must complete a Temporary Construction Easement (TCE) allowing JEA and our contractor to perform work on private property to abandon the septic tank(s) and connect the home or business to the new JEA water and sewer lines.View Example Documents Participating Property Owners Will Complete (PDF)
For the project to move forward, the City of Jacksonville required the consent of at least 70% of the legal property owners identified within the project limits. 
Current Owner Approval - 74%
| | | |
| --- | --- | --- |
| 74% | Approval Threshold - 70% | 100% |
Unimproved properties (properties without a structure) or without a septic tank will have a water and sewer service installed in the right-of-way for future connection at the property owner's expense.
This project is currently in the design/engineering process to be followed by bid and construction. JEA will manage the construction of the project and operate and maintain the water and sewer systems once they are installed. The JEA account holder will be responsible for the monthly water and sewer bill. 
Before any work begins, customers residing within identified future Septic Tank Phase Out areas will be contacted directly by the COJ and JEA. We will (by mail) send invitations to an informational neighborhood meeting and send multiple letters outlining the program.  
Property owners that do not sign up for the program will be responsible for any future connection costs should the septic system fail. Failure to connect will result in a $21.15 monthly charge for sewer system availability. 
Please contact JEA's Project Outreach team at (904) 665-7500 if you are interested in signing up for this program and have not already signed a TCE.
Project Survey & Design Period
JEA's survey contractors (Smith Surveying and McKim and Creed) are continuing work in the area to gather information necessary to design this project.  
Survey contractors will wear all required safety gear and provide identification upon request.
Residents may notice colored flags and survey marks throughout your neighborhood and yard that will help identify property lines, rights-of-way, and other physical site conditions (sidewalks, tree locations, etc.). Please make every effort to avoid disturbing these markers during the survey period. JEA's survey contractor may return several times within a period of several months to collect more data.
We expect the project to be placed out for bid in December 2023/January 2024. We anticipate construction in the neighborhood will begin in the Summer of 2025, and last approximately 2-years. Please note that these timelines are highly subject to change. 
More information regarding this project will be provided to area residents before the project moves forward to the construction phase.  
Current Septic Tank Issues
Anyone currently having issues with their septic system is highly encouraged to make the necessary repairs. As mentioned above, any physical connections to the JEA system as part of this program will be several years away. 
Public Meetings
The first public meeting to discuss this proposed project was held at the Jean Ribault High School Auditorium located at 3701 Winton Drive, on Thursday, July 22, 2021 at 6:30 p.m.  Invitations to this meeting were mailed to property owners within the project boundary. 
View the information presented at the public meeting Christobel Proposed STPO TM 7.22.21.