William Burgess Reclaim Water Improvement Project
William Burgess Reclaim Water Improvement Project

Estimated Dates & Work Schedule
Anticipated Start Date:
2022-07-05
Anticipated End Date:
2023-09-30
Monday through Friday, 7:00 a.m. to 5:00 p.m.*
*In some circumstances, evening hours and weekends may be necessary. 
Project Objective
A contractor working for JEA (DBE Utilities) will soon be working in your area to install 11,000 linear feet of 16-inch reclaimed water main pipe along SR-200/A1A in Nassau County, from William Burgess Boulevard to the Three Rivers/Tributary Subdivision (see work area map below).
When completed, this new main will provide reclaimed water for irrigation purposes to the area, and support future development in Nassau County. JEA's reuse (reclaimed) water system expansion provides a dual benefit by reducing discharge to Yulee wetland areas while offsetting additional groundwater aquifer withdrawals and saving potable water for drinking and personal use.
Construction Conditions
Construction will primarily occur in the Florida Department of Transportation rights-of-way and easements. Throughout the project, the contractor may be required to temporarily close one lane of traffic along the shoulder of the road while working in the immediate area to install the new pipe. JEA will be required to install the pipe using the jack and bore method of construction when crossing SR-200/A1A. Commuters will be notified prior to any road closures by roadside electronic message boards. Motorists will be permitted to drive (with caution) through the project area. 
We apologize in advance for any inconvenience caused by this construction project. This work will not impact your normal JEA water and/or sewer service.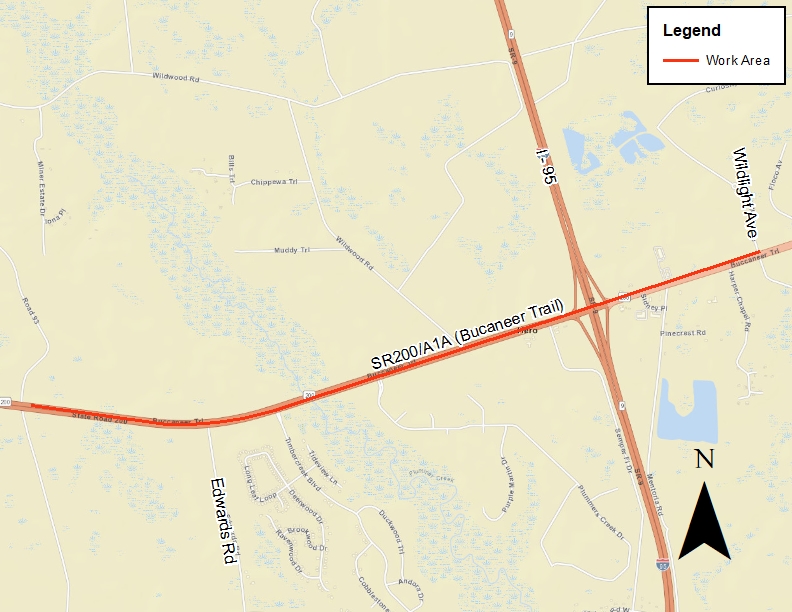 Restoration of the Project Area
Restoration of the project area will begin after the new reclaim water main has been installed, tested and cleared for use. Upon completion of the project, any existing pavement, grass, curb, gutter, driveways and/or sidewalks affected during construction will be returned to its pre-construction condition. 
Even Better Power Reliability

}
/uploadedImages/jeacom/SiteInterceptAdCEMI5.jpg
JEA's state-of-the-art technology identifies customers and neighborhoods in need of electric reliability improvements.