Richmond Park Drive East Sewer Improvement Project
Richmond Park Drive East Sewer Improvement Project

Estimated Dates & Work Schedule
Anticipated Start Date:
2022-04-25
Anticipated End Date:
2022-05-20
Monday through Friday, 7:00 a.m. to 5:00 p.m.*
*In some circumstances, evening hours and weekends may be required. 
Project Objective
JEA crews will be replacing a portion of failing sanitary sewer line located near 4118 Richmond Park Drive East. This repair is necessary to ensure the reliability of the sewer system that serves your neighborhood. Failures to sewer lines can potentially cause major sewer back-ups, environmental harm and roadway issues. This work will require the removal of ground water with pump systems prior to excavation. These pump systems will operate continuously during the repairs.
Construction Conditions
For the safety of our crews and the general public, we will be required to temporarily close and detour traffic around the work area while this work is being completed. Residents will have access to their homes and will be permitted to drive (with caution) within the project area (please see work area and detour map below).
Please observe all construction signs, detours, and general directions provided by the JEA crews working on-site. We apologize in advance for delays caused by this work.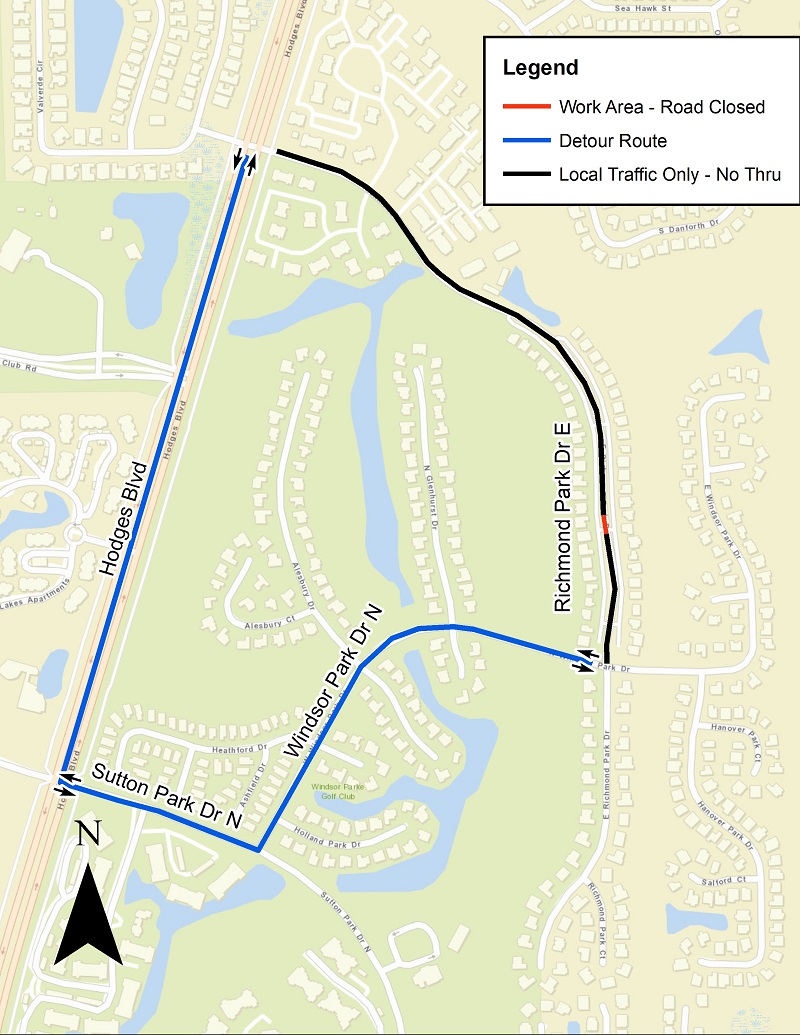 Restoration of the Project Area
Restoration of the project area will begin after the new sewer main has been installed, tested and cleared for use. Upon completion of the project, any existing pavement, grass, curb, gutter, driveways or sidewalks affected during construction will be returned pre-construction condition. 
Even Better Power Reliability

}
/uploadedImages/jeacom/SiteInterceptAdCEMI5.jpg
JEA's state-of-the-art technology identifies customers and neighborhoods in need of electric reliability improvements.