Buckman Street and 16th Street East Emergency Sewer Repairs
Buckman Street and 16th Street East Emergency Sewer Repairs

The goal of this construction project is to make the community even better by improving our service and reliability to your neighborhood. Start and Completion dates are subject to change and do not include final restoration of the project area. Thank you in advance for your patience!
Project Objective
JEA is continuing work in your area to make emergency repairs to a large 42-inch sanitary sewer line and three (3) sewer manholes located near the intersection of 16th Street East and Buckman Street.
To complete this deep sewer work, JEA crews and its contractors will be required to relocate an existing water main and install an above ground sewer bypass line using pumps to ensure the proper flow of sewage to the nearby treatment facility. Failures to sewer lines and manholes can potentially cause major sewer back-ups and roadway issues.
Project Dates & Contractor Work Hours
Estimated Completion Date - August 31, 2020*
Regular work hours will be Monday through Friday from 7 a.m. to 5 p.m.*
*Dates are highly subject to change due to unforeseen underground conditions, construction complexity and weather. Extended night and weekend work hours (24-hour operation) will be necessary throughout this project. 
Construction Conditions
Construction will occur in the City's streets, rights-of-way and easements. This work will require the removal of ground water with pump systems prior to construction. Ground water and bypass pump systems will operate continuously during the repairs. This construction will not impact your regular JEA water and/or sewer service to your home or business. 
Temporary Road Closure & Sidewalk Detour - Buckman Street
For the safety of our crews and the general public, we have closed and detoured Buckman Street between East 15th Street and East 21st Street while we complete the repair work. 
Traffic will be detoured from East 12th Street and East 21st Street to Talleyrand Avenue.
JEA will also be closing and detouring the normal pedestrian sidewalk access along Buckman Street between 16th Street and the CSX railroad tracks. JEA has created a temporary paved and lighted pedestrian detour path to accommodate neighborhood foot and bicycle traffic for the remainder of the project. This pedestrian detour is needed for the safety of the general public and contractor due to the heavy construction that will occur along Buckman Street over the next few months. Please see the map below for both the road and sidewalk detour routes along Buckman Street.    
Please observe all construction signs, detours and general directions provided by the crews working on site. 

We apologize in advance for delays caused by this work. Please see the work area and detour map below.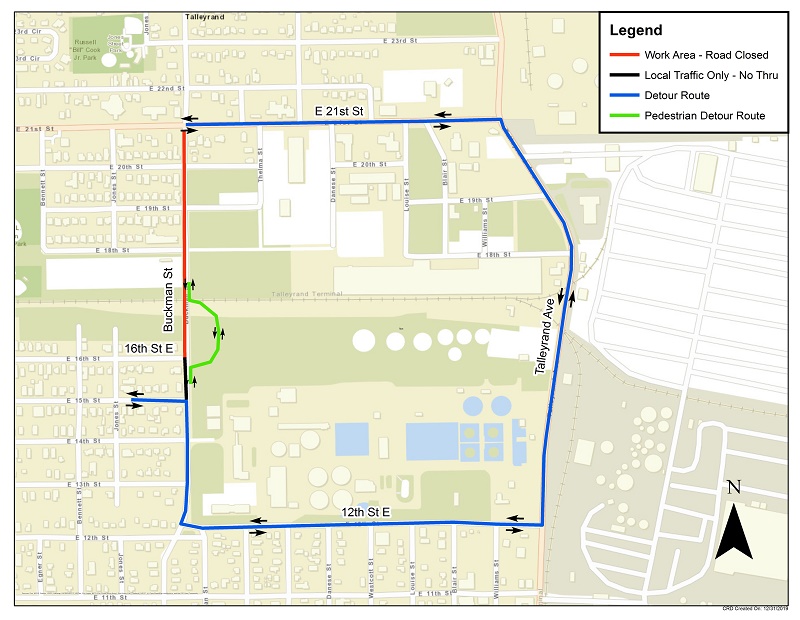 Pedestrian Bridge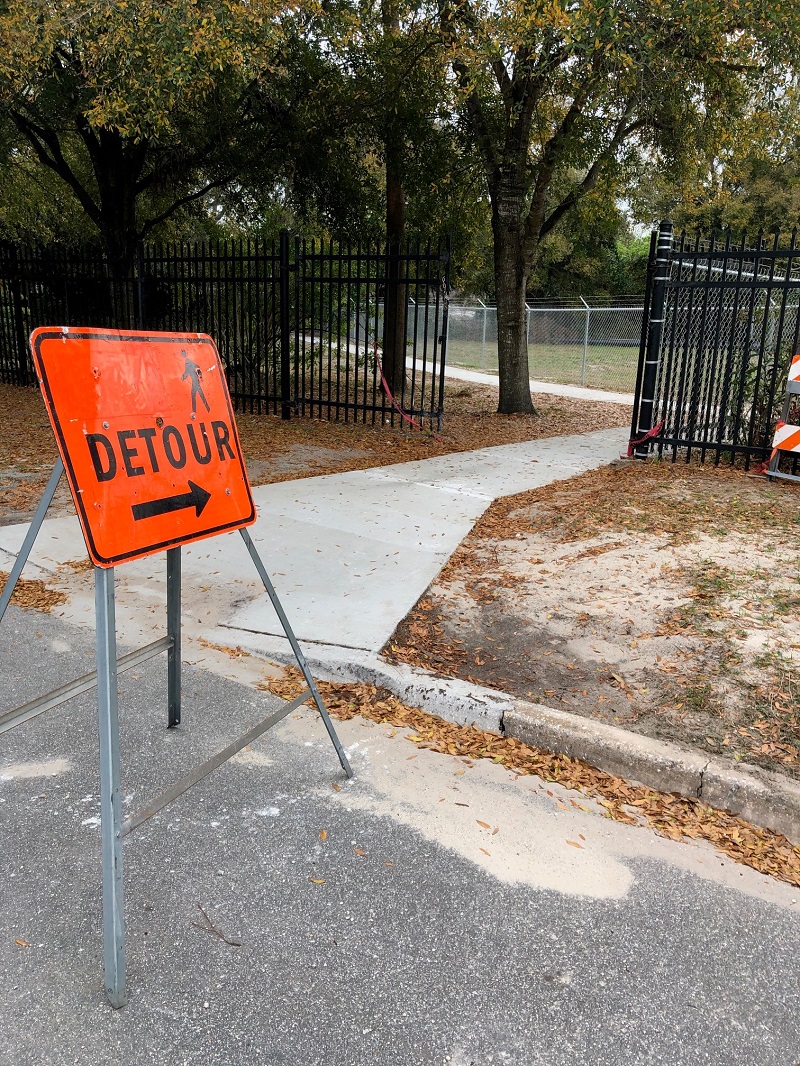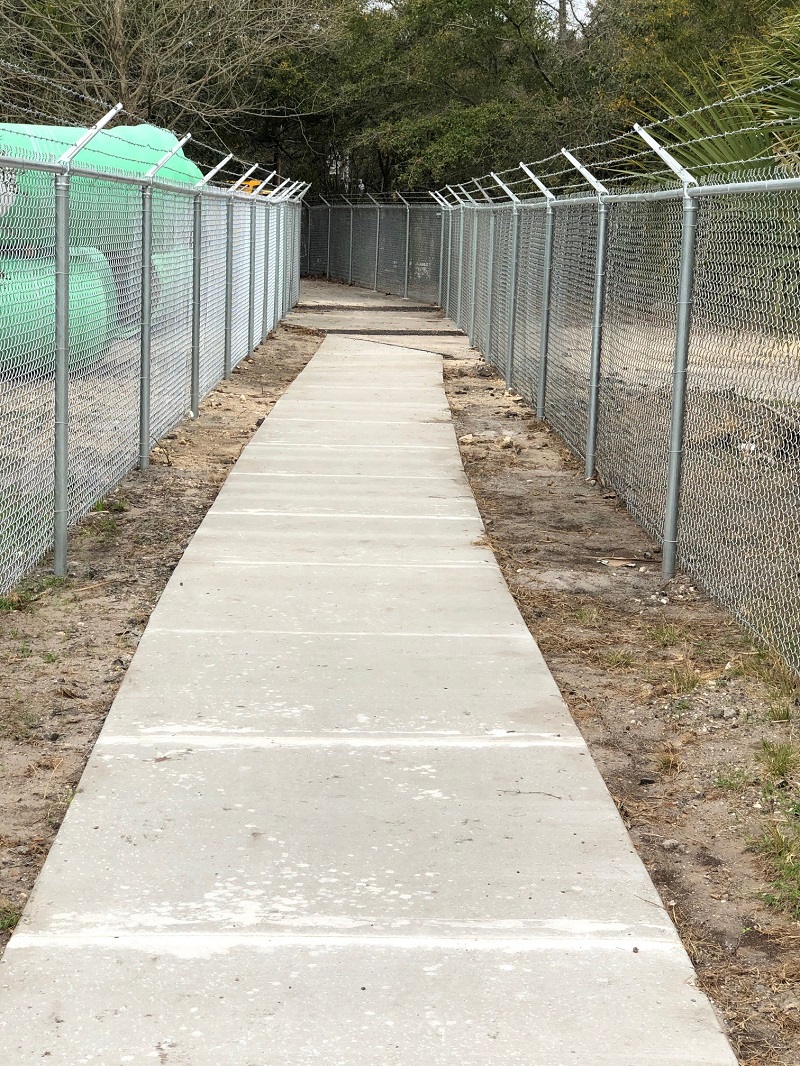 Restoration of the Project Area
Restoration of the project area will begin after the project to install the new sewer line and manholes has been completed and the lines have been tested and cleared for use. Upon completion of the overall project, any existing pavement, concrete (sidewalks & driveways), grass, landscaping, or irrigation impacted during construction will be returned to its pre-construction condition.
Work Area Photos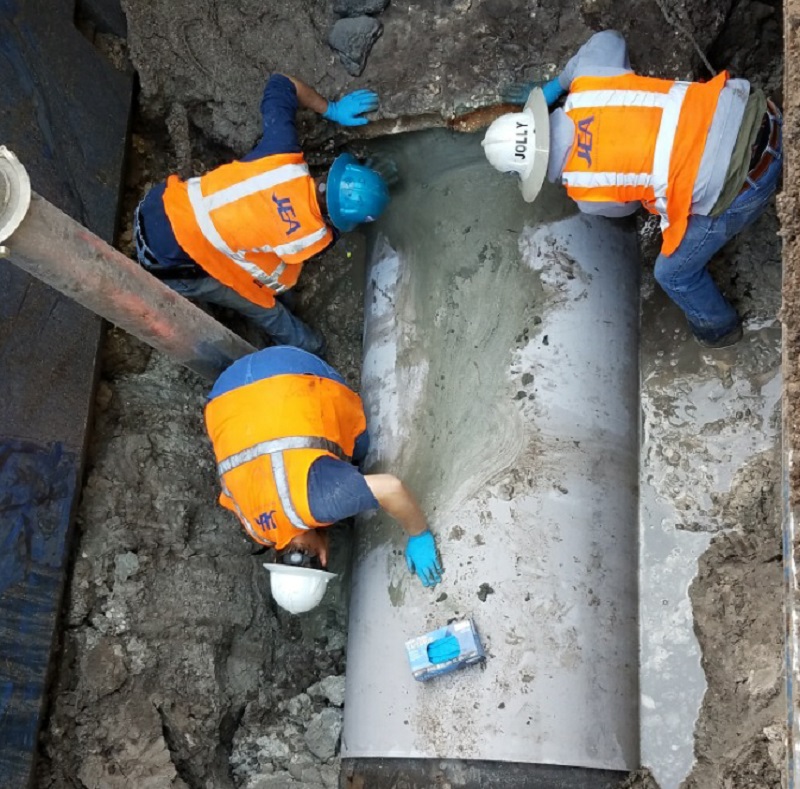 Even Better Power Reliability

}
/uploadedImages/jeacom/SiteInterceptAdCEMI5.jpg
JEA's state-of-the-art technology identifies customers and neighborhoods in need of electric reliability improvements.
Contact
If you have any questions about the Buckman Street and 16th Street East Emergency Sewer Repairs, please contact JEA Project Outreach at (904) 665-7500 or email us at projectoutreach@jea.com.