Beverly Hills Water & Sewer Improvement Project
Beverly Hills Water & Sewer Improvement Project

Estimated Dates & Work Schedule
Anticipated Start Date:
2020-09-28
Anticipated End Date:
2021-07-31
Monday - Friday 7 a.m. to 5:30 p.m.*
*NOTE: Night and weekend work hours may be necessary. Crews will not work on City of Jacksonville holidays. 
Project Objective
A contractor working for JEA, T B Landmark Construction, Inc., installed a new sanitary sewer force main and replaced an existing water main in the Beverly Hills and Christobel areas. The completion of this sewer force main project was critical for providing service to the Beverly Hills (West) Septic Tank Phase Out project  which is anticipated to start construction in summer 2021. Sewer force mains are necessary to transport sewage from JEA sewer pump stations to our sewer treatment facilities.                 
The existing water main was replaced as it has reached the end of its useful service life. The new main will provide better water pressure and reliability.
This project included the installation of 7,473 linear feet of sanitary sewer force main and the replacement of 5,446 linear feet of existing galvanized water main. Please see the below map for an overview of the project pipe installation route.
Please note, this project was necessary for, but independent of, the upcoming Beverly Hills Septic Tank Phase Out Program. 
Construction Conditions
Construction primarily occurred in the City of Jacksonville and Florida Department of Transportation's (FDOT) rights of way, roads and easements. 
Traffic Alert - Oriole Street from Gandy to Palmdale
For the safety of our crews and the general public, temporary, intermittent road closures and detours were required throughout the duration of the project.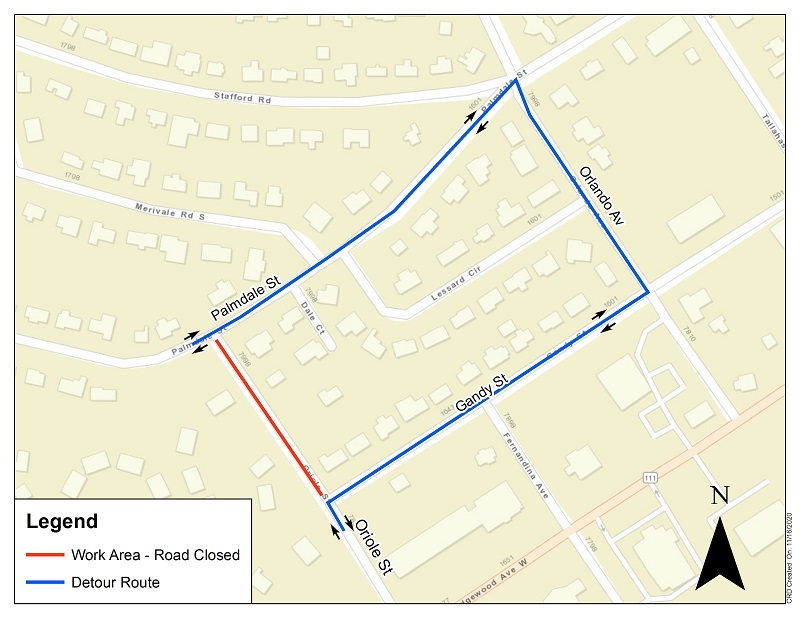 Restoration of the Project Area
Restoration of the project area will typically begin 2-3 weeks after the water and sewer lines have been tested and cleared for use. Upon completion of the project, any existing pavement, concrete (sidewalks & driveways), grass, landscaping, or irrigation impacted during construction will be returned to its pre-construction condition.
Project Area Map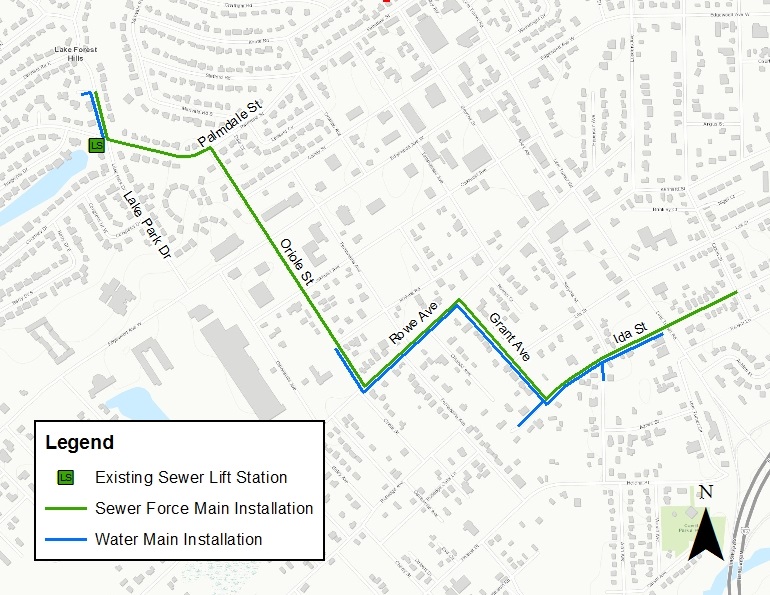 Even Better Power Reliability

}
/uploadedImages/jeacom/SiteInterceptAdCEMI5.jpg
JEA's state-of-the-art technology identifies customers and neighborhoods in need of electric reliability improvements.