Biltmore C Septic Tank Phaseout Project
Biltmore C Septic Tank Phaseout Project

Project Objective

The City of Jacksonville, working in partnership with JEA, initiated a program to eliminate existing septic tank systems while also providing water lines in the Biltmore neighborhood. The intent of this program is to improve the quality of life in the Biltmore area and to reduce the amount of harmful nutrients that often find their way into the St. Johns River and other local waterways.
This program, jointly funded by the City of Jacksonville and JEA, involves the full installation of water and sewer pipes, proper abandonment of existing septic system(s), connection to the new water and sewer systems and payment of all associated permits and fees at no cost to the property owner.
Estimated Project Dates and Work Schedule
Anticipated Start Date: December 2, 2019
Estimated Completion Date: Fall 2022*
Normal working hours are Monday through Friday, 7:00 a.m. to 5:00 p.m.* 

*NOTE: In some circumstances, evening and weekend hours may be required. Our contractor crews will not work on JEA holidays. 
Overall Project Area Map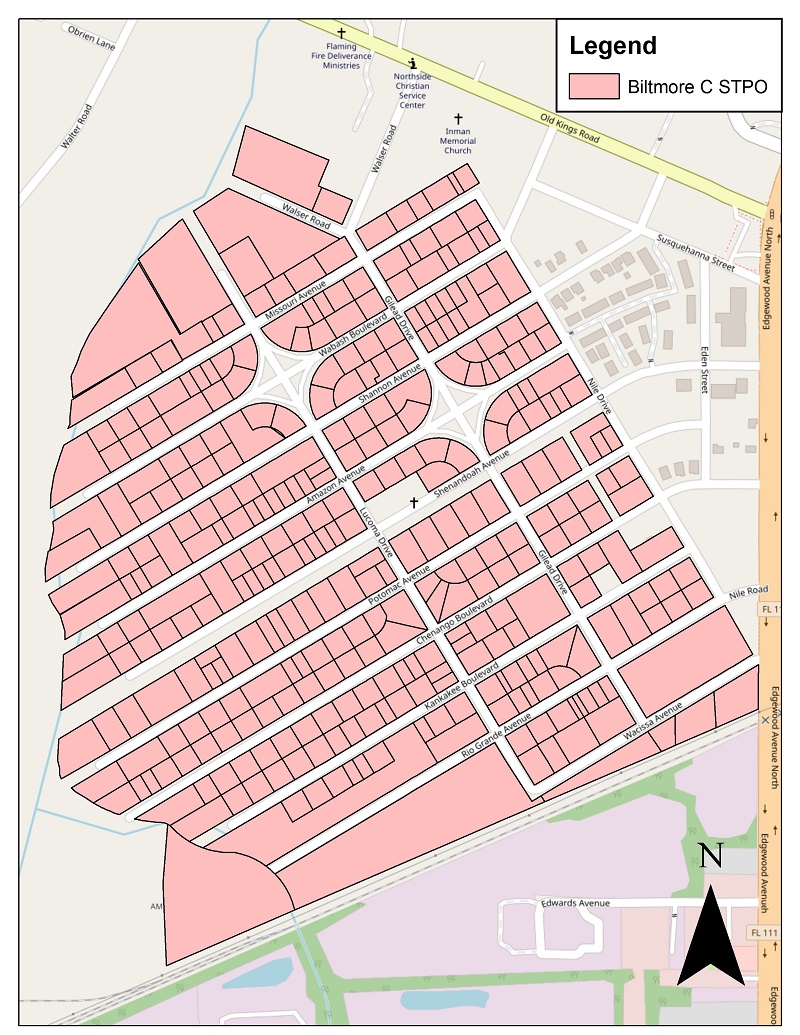 Construction Update and Project Phases
Crews began working in December 2019 with a "soft start" that involved taking pre-construction videos of the project area (including private property), survey and mobilizing equipment. Major construction activities began on January 2, 2020 to avoid work during the holiday months. The construction will be completed in phases. See the map below for more details. 
Property Owner Participation & Requirements
Eligible property owners must complete a Temporary Construction Easement (TCE) allowing JEA and our contractor to perform work on private property to abandon the septic tank(s) and connect the home or business to the new JEA water and sewer lines.View Example Documents Participating Property Owners Will Complete (PDF)
For the project to move forward, the City of Jacksonville required the consent of at least 70% of the legal property owners identified within the project limits. The 70% threshold was met for the Biltmore community on July 27, 2017 and reached 81% as of 8/2/19!
Owner Approval as of September 2022 - 87%
Unimproved properties (properties without a structure) or without a septic tank will have a water and sewer service installed in the right-of-way for future connection at the property owner's expense.
JEA will manage the construction of the project and operate and maintain the water and sewer systems once they are installed. The JEA account holder will be responsible for the monthly water and sewer bill. 
Once the 70% participation threshold is reached, any property owners that do not sign up for the program will be responsible for any future connection costs should the septic system fail. Failure to connect will result in a $21.15 monthly charge for sewer system availability. 
Please contact JEA's Project Outreach team at (904) 665-7500 if you are interested in signing up for this program and have not already signed a TCE.

Phase 2 Individual Connection Update - January 2022
Our plumber will soon begin the connection process in Phase 2 of the project area. As a reminder, once connected to the new water and sewer lines, the JEA account holder will be billed for the amount of water and sewer consumed by the home or business.
Prior to connection, we need to hear from property owners to confirm the number of septic tank(s) on your property, and if they intend to keep or abandon the existing water well for outside irrigation purposes.  If choosing to keep the well for outside irrigation purposes, a backflow prevention device will be installed and will require inspection every 2-years by a licensed plumber. This inspection is the responsibility of the property owner.
An email was sent to JEA account holders with an email address associated with their account on January 6, 2022. We will also attempt to reach property owners by phone. 
Property owners may respond with this information by replying to this email (projectoutreach@jea.com) or calling us at (904) 665-7500.
Phase 1 - Individual Service Connections
The week of October 18, 2021, a licensed plumber began installing the new water and sewer lines on private property in order to connect the property to the new JEA lines. Phase 2 and 3 connections are expected to be completed by Summer, 2022*. 
Free Resources for Customers
JEA has many free resources to help customers conserve on electric and water usage to help our customers lower energy costs. Please let us know if you would like to take advantage of the many FREE cost saving programs offered by JEA, such as the weatherization and toilet replacement programs, or our in-home Energy Assessment audits. 
For more information, contact JEA Project Outreach at (904) 665-7500 or projectoutreach@jea.com. 
Learn more about Ways to Save. 
Public Town Meetings
The City of Jacksonville and JEA hosted a pre-construction kick-off meeting to discuss plans for this project. This meeting provided the neighborhood with the opportunity to learn more about the project and what can be expected during construction. There was a brief presentation followed by a question/answer and public comment period.
The meeting was be held at the James Weldon Johnson College Preparatory Middle School Cafetorium located at 3276 Norman E. Thagard Boulevard on Wednesday, November 20, 2019 at 6:30 p.m. 
Download the Pre-Construction Kick Off Meeting Presentation (PDF)
Invitations were mailed via U.S.P.S. to property owners and tenants. Additionally, emails were sent to JEA account holders with a valid email address.  
Previous Town Meetings
Property owners were invited to attend two prior town meetings on January 26, 2017 and February 16, 2017, both at James Weldon Johnson College Preparatory Middle School located at 3276 Norman E Thagard Boulevard.  View the information presented at those meetings below:
Download the Project Introductory Meeting Presentation (PPT)
Future Project Updates and Media Coverage
This page will be updated with more information as the project progresses. We look forward to working with the Biltmore community on this exciting and transformative project!
Process Photos - Biltmore Lift Station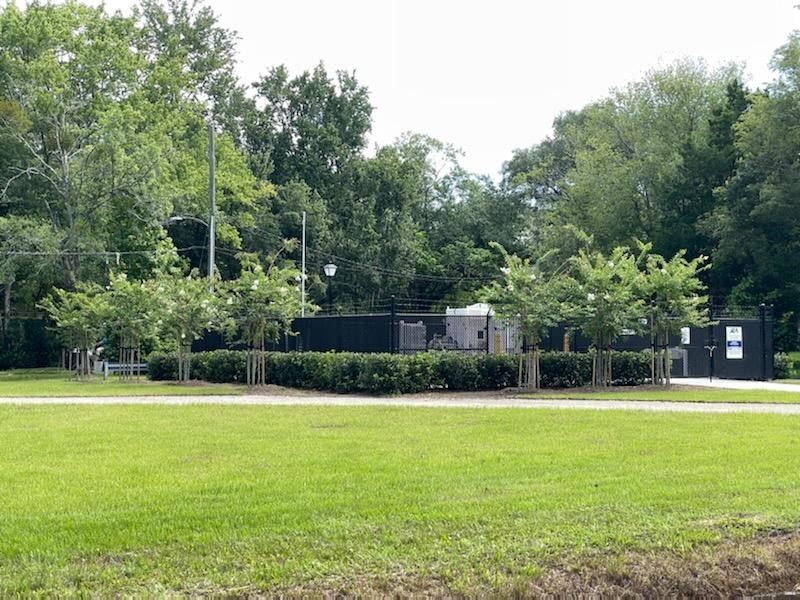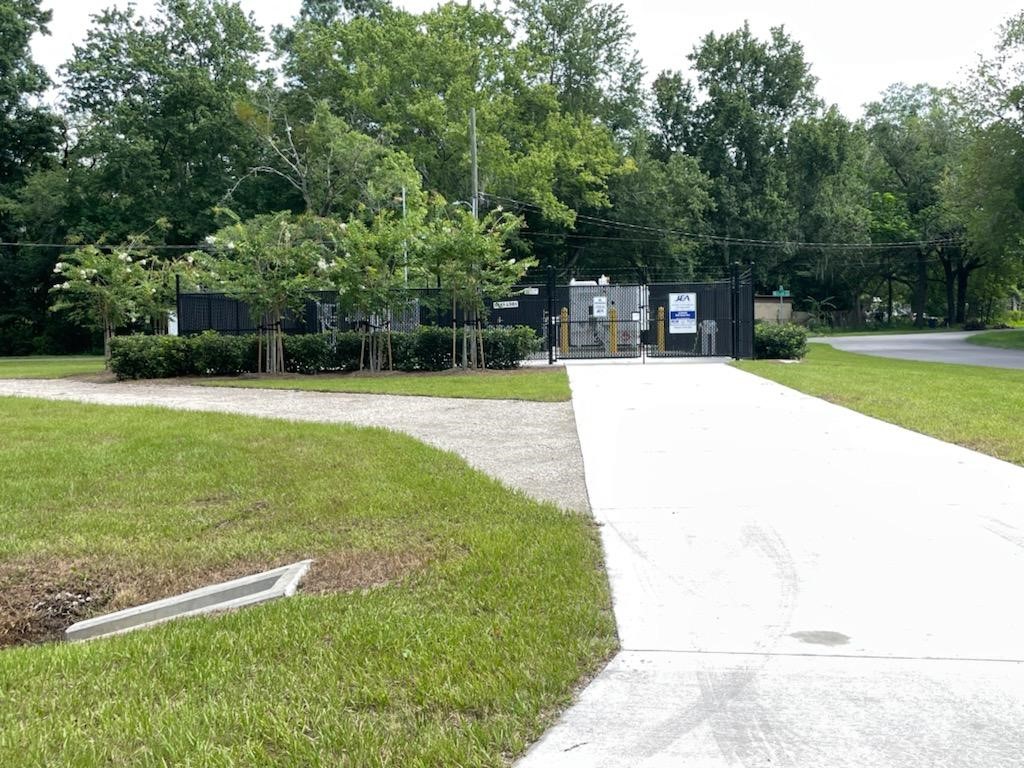 }
/uploadedImages/Images/updateinfosiad.png
Make sure your JEA account information is up to date so we can reach you with power restoration updates.
Contact
Related Links
Septic Tank Phase Out

The City of Jacksonville (COJ) in partnership with JEA are working on a Septic Tank Phase Out program initiative!