Go Green with JEA
Many of your daily decisions have a major impact on the environment and your future generations. Living green is a choice to help reduce waste and conserve natural resources. Every step towards a green lifestyle is a step in the right direction. Whether you decide to change a couple of habits or your entire lifestyle, making steps towards a greener life will help to reduce your carbon footprint and make the world a little greener for generations to come.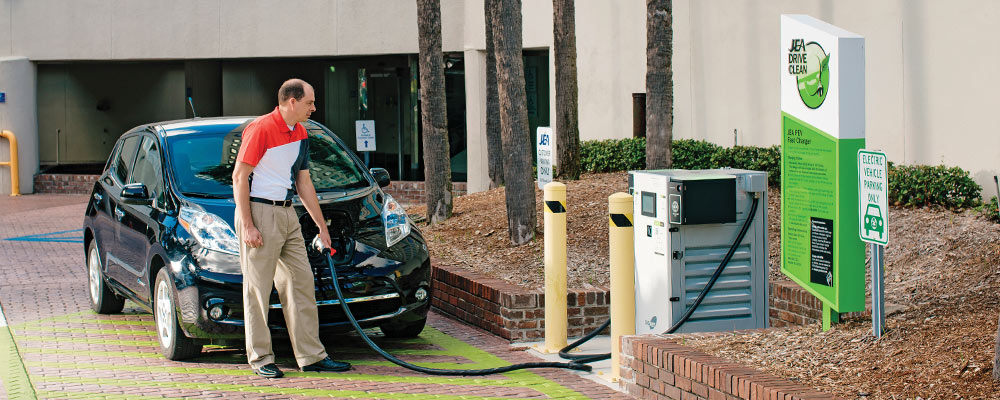 Electric Vehicles
Electric vehicles are better for the environment and are becoming more popular among drivers. Driving electric helps to reduce or eliminate vehicle emissions making them a cleaner choice than gasoline combustion engine vehicles. By switching from gasoline combustion engines to electric engines we can help reduce nitrous oxide and CO2 emissions that are released in to the environment. 
Plug-in Electric Vehicles
Electric Vehicle Rebates
Electric Powered Commercial Equipment
Electric powered commercial equipment is a clean, green, and powerful alternative to gas powered equipment. The equipment makes less noise to run and does not release NOx, particulates, hydrocarbons, or carbon monoxide in to the air in employee work areas which makes it environmentally friendly and safer for your employees to work around.
Learn About the Benefits of Non-Road Electrification
Solar Energy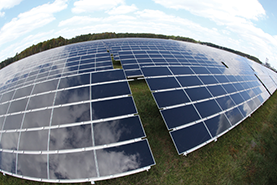 Solar power is clean, renewable, and does not contribute to global warming, acid rain, or smog. Solar generation also does not release harmful gases or pollution in to the air, making solar power the cleanest energy.
Learn How JEA is Expanding its Solar Footprint                            
Learn About Adding Solar to Your Home 
Planting Trees in Your Neighborhood
Not only do trees provide privacy, beauty and homes for many animals, planting the right tree in the right place can also save you money on your electric bill.
Learn more about Right Tree, Right Place
Related Links
Alternative Energy

From solar power to methane (landfill) gas, JEA is committed to using more sources of renewable energy to generate electricity.

Solar Water Heating Rebates

With JEA's Solar Incentive Program, we pay you an incentive for investing in a solar water heating system because you're also making an investment in the environment.