Solar PV Buyer's Checklist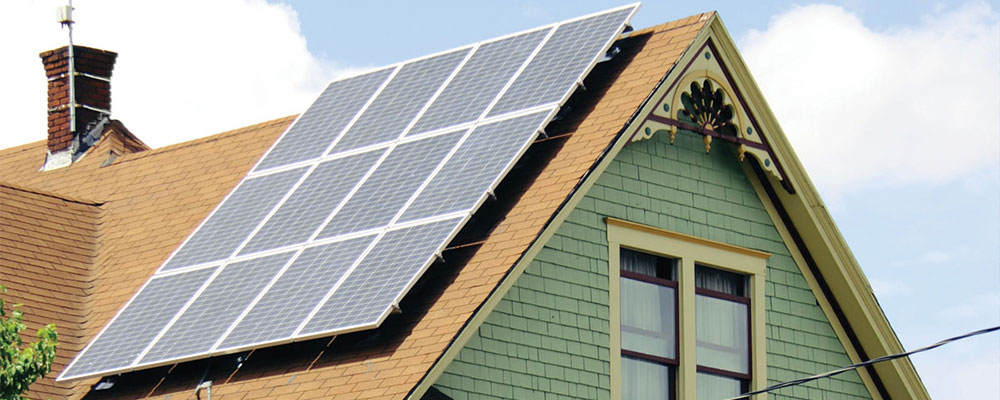 Purchasing a solar PV system is a big decision. JEA recommends you use our buyer's checklist to help you purchase the system that is right for you.
Prior to Making a Purchase 
Complete cost-effective energy-efficient home improvements recommended by JEA's efficiency expert so that you purchase a PV system that best meets the energy needs of your home. Learn about our free energy efficiency assessments
Determine if your rooftop or yard is the better fit for a solar PV system. The best fit area is one that is southern facing with little or no shade. Unshaded east and west facing areas are feasible, but their output is typically less than southern facing systems.
Research solar system types and determine which system best fits your home's energy needs. 
Learn the details about JEA's Distributed Generation Program and how to participate. 
Request proposals from several reputable solar system contractors.
Determine whether purchasing or financing a solar system is in your best interest. 
Analyze costs, projected system production, contractor proposals, equipment rebates, and available tax incentives to make the best choice for you and your home.
Questions to Ask Your Solar Contractor
Once you have completed the steps on our checklist and have chosen a contractor and PV system, the questions below are important to ask before signing a contract. 
What will the total cost be from start to finish, including design, permits and construction?
Who is the panel manufacturer?
What is the kW (DC) rating per panel?
What is the warranted life of the solar panels?
What parts are covered by warranties?
What is required of the owner to keep the warranties in force?
What actions or inactions will void the warranties?
Can the system be modified in the future without affecting the warranties?
How much will it cost to temporarily remove the system if roof work is needed in the future?
Who is the battery manufacturer (if applicable) and what are the model and serial numbers?
What is the battery system kW and useable kWh (if applicable)?
What is the warranty for the battery system
What is required of the owner to keep the battery warranty in force?
What actions or inactions will void the battery warranty?
How are the batteries disposed of at the end of their life?
Who will be responsible for getting the necessary permits?
Are the permit costs included in the contract price?
Are there any applicable state and federal tax credits or other available incentives?
What are the expected annual operation and maintenance costs?
What is the expected annual and lifetime energy generation based on the home's orientation, shade, and estimated costs and savings?
What portion of my energy consumption will be offset by the generation from the solar PV system?
What purchase and financing options are available?
Explore Solutions and Save
}
/uploadedImages/CommunityDoMoreAd.jpg
Learn about all the ways JEA helps Northeast Florida families, businesses and our community thrive and how we can help you do more.
Related Links
Choosing a Solar PV System

When considering whether to install a solar PV system, it's important to remember that these systems only generate electricity when the sun is shining.

Alternative Energy

From solar power to methane (landfill) gas, JEA is committed to using more sources of renewable energy to generate electricity.