Shielding Lights for Sea Turtles
Shielding Lights for Sea Turtles
Beaches in Northeast Florida are a major nesting ground for loggerhead sea turtles. For this reason, the U.S. Fish and Wildlife Commission conducted a beach lighting survey of the area. Artificial lighting affects the survival of sea turtles that hatch on the beach. The hatchlings usually emerge at night and crawl toward the brightest horizon, which is the ocean. But artificial lights confuse the hatchlings and cause them to crawl toward roads and away from the ocean. The survey suggested there were seven lights in Atlantic Beach that needed "turtle shields" to keep light from dispersing and confusing the hatchlings.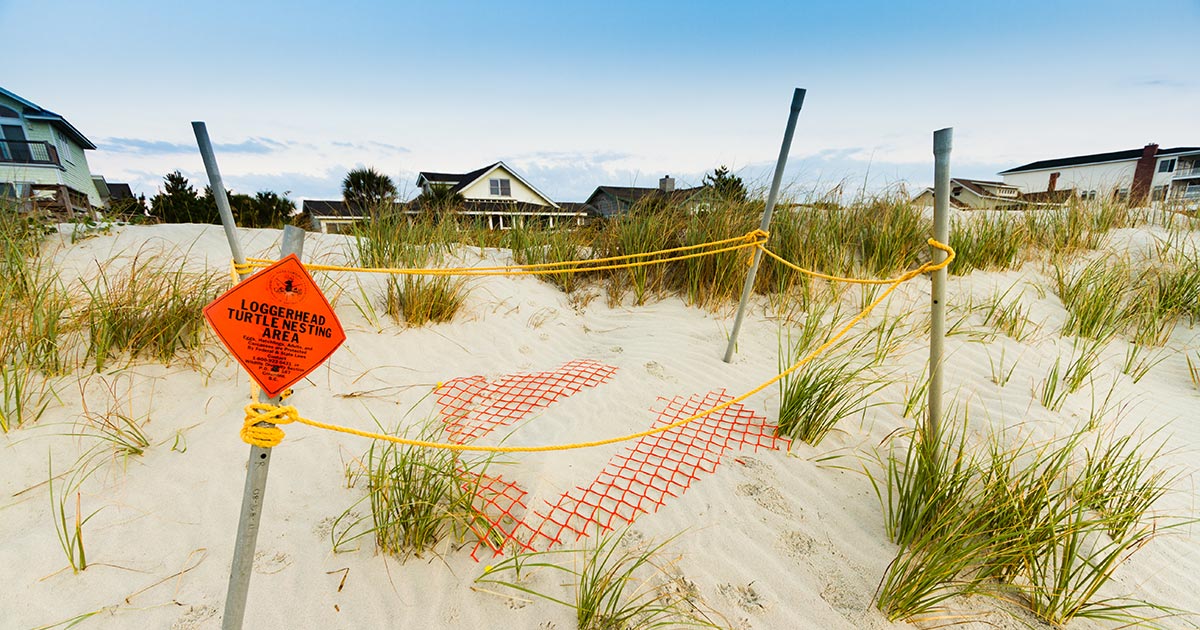 The City of Atlantic Beach contacted JEA with a request for the turtle shields and they were installed in December 2012 with JEA assuming the cost of labor and installation, while the City of Atlantic Beach agreed to pay for the shields.
Striking a balance between providing reliable electric, water and sewer services and ensuring that our environment is protected and preserved is at the very core of our business. We work daily to ensure full compliance with environmental laws and regulations and are dedicated to continually improving the environmental performance of our facilities and operations.
Read More About Our Environmental Commitment     
}
/uploadedImages/Images/SiteIntercept_Ad_Water_Quality.jpg
The Annual Water Quality Report provides information on JEA's water treatment systems
Related Links
Environmental Policy

As a not-for-profit community-owned utility, JEA is obligated to meet the electric, water and sewer demands of our customers. We are also charged to act in an environmentally responsible manner to ensure the integrity of our resources for future generations.

Renewable Resources

From solar power to methane (landfill) gas, JEA is committed to supporting more sources of renewable energy. We are currently studying the possibility of expanding our solar footprint with new offerings and expect the City will eventually allow us to burn biomass, which we are equipped to do.