Electrification Rebates
The JEA Electrification Rebate Program (ERP) promotes the purchase or lease* of or conversion to electric equipment as an alternative to diesel- or propane-powered equipment. Through this program, JEA helps our customers save money and improve air quality throughout our service area.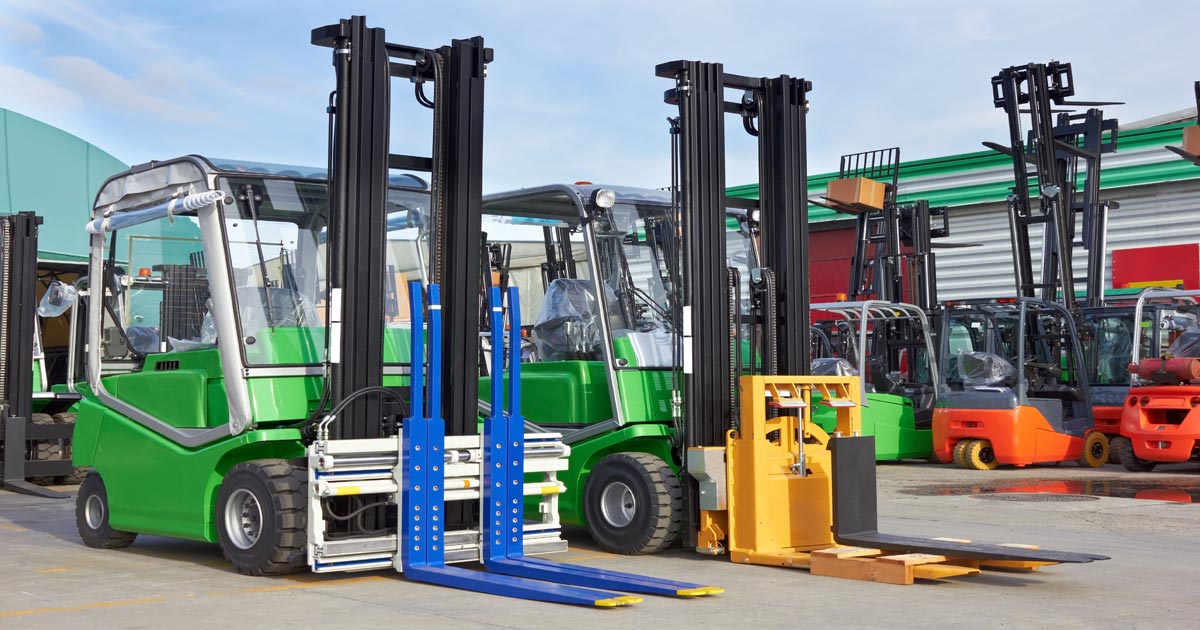 Electrification Rebates
JEA offers prescriptive financial incentives to customers who purchase select electric equipment to help them save money and reduce local air pollution. Custom incentives are available upon request for retrofits, infrastructure upgrades, and alternative technologies.
Complete an Application or Check the Status of Your Rebate
(Authorized Third-Party Vendor)

JEA commercial customers who purchase a qualified electric technology may apply for rebates, which include the following: 
EV Charging (L1, L2) for Fleets, Employees, or Public Use at a Business: Up to $5,200

EV Charging (DCFC) at a Business: Up to $30,000

Electric School Buses: Up to $17,000

Electric Public Transit Buses: Up to $100,000

Forklifts: Up to $700

Aircraft Tractors/Pushbacks: Up to $1,600

Baggage/Tow Tractors: Up to $400

Belt Loaders: Up to $800

Tractor trailer E/S TRUs: Up to $1,000

Box E/S TRUs:  Up to $400

Heavy-Duty Truck Stop Electrification (H-D TSE): Up to $1,300

Golf Carts: Up to $200

Welders: Up to $700

Scissor/Boom Lifts: Up to $1,000

Scrubbers: Up to $400

Beverage Carts: Up to $600 
Case Study: Wagner Logistics
Wagner Logistics, a Jacksonville third-party logistics company, recently upgraded its entire fleet of propane forklifts to electric forklifts.
Learn About the Benefits Wagner Logistics Saw After Converting to Electric
Case Study: Feeding Northeast Florida
Feeding Northeast Florida invested in electric plug-in infrastructure to support three Electric Standby Truck Refrigeration Units at their 22,000-square-foot Edgewood facility. 
Learn About the Benefits Feeding Northeast Florida Experienced Using Electric-Standby Truck Refrigeration Units
Benefits of Electrification 
Reduced Lifecycle Costs: Typically about 90 percent fewer moving parts than internal combustion-powered engines with no engine fluids or hoses. 
Lower Fuel Consumption: Can reduce fuel costs by up to 50 to 70 percent and decrease exposure to volatile gasoline prices. 
Safer and More Efficient Work Atmosphere: Less noise congestion due to the quiet operation of electric-powered equipment makes it easier for workers to pay better attention to what is happening around them. 
Cleaner and Healthier Work Environment: Produces zero site emissions: does not release NOx, particulates, hydrocarbons, or carbon monoxide into the air in employee work areas.
Contact Us to Get Started
*Rebates for the leasing of equipment is prorated against the specified life-cycle of the specific measure.
Explore Solutions and Save
}
/uploadedImages/BusinessDoMoreAd.jpg
Learn about all the ways JEA helps Northeast Florida families, businesses and our community thrive and how we can help you do more.
Related Links
Electric Forklifts

Learn about the surprising benefits Wagner Logistics found after using JEA InvestSmart Rebates to switch from propane forklifts to electric forklifts.

Small Business Hub

We partner with you to create custom combinations of tech products and services that drive the outcomes your business needs. * {box-sizing: border-box;} body {font-family: Verdana, sans-serif;} .mySlides {display: none;} img {vertical-align: middle;} /* On smaller screens, decrease text size */ @media only screen and (max-width: 300px) { .text {font-size: 11px} } /* jhljkhjkhlkhlkjhkljhkjhlkjhklh */ * { box-sizing: border-box; } body { font-family: Arial, Helvetica, sans-serif; } /* Float four columns side by side */ .column { float: left; width: 25%; padding: 0 10px; } /* Remove extra left and right margins, due to padding */ .row {margin: 0 -5px;} /* Clear floats after the columns */ .row:after { content: ""; display: table; clear: both; } /* Responsive columns */ @media screen and (max-width: 600px) { .column { width: 100%; display: block; margin-bottom: 20px; } } /* Style the counter cards */ .card { box-shadow: 0 4px 8px 0 rgba(0, 0, 0, 0.2); padding: 16px; text-align: center; background-color: #f1f1f1; } Solutions tailored to fit your business... We partner with you to create custom combinations of tech products and services that drive the outcomes your business needs. Small Business We put the power of our team & infrastructure behind a range of solutions that are specially designed to help small businesses thrive. Enterprise & medium business We meet your organization on its own terms, with solutions tailored to pair seamlessly with your existing systems Public Sector We provide specialized expertise in designing custom solutions to integrate with legacy infrastructure and navigate complex regulations.. Partner Solutions Partner with JEA to deliver robust and reliable utility solutions to solve your challenges. -->