Dedicated Business Support Team
Dedicated Business Support Team
JEA's Business Support Center provides a customer service for small to midsize businesses. They understand that small business owners wear lots of hats and they know the one thing you don't need to worry about is your utility service.
This team of Customer Care Consultants is a one-stop shop for questions and service requests. Team members can address issues ranging from billing inquiries to energy efficiency audits and rebate programs.  
Report a Utility Problem
Business hours: Call the Business Support Center at (904) 665-6250
After hours: Call (904) 665-6000 and select the option to report an outage or problem with service.
Deb - Director, Business Development and Community Project Management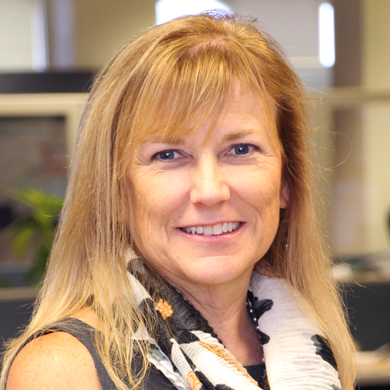 Deb is JEA's Director of Business Development and Community Project Management. She's responsible for a team of Key Account Executives and for JEA's Dedicated Business Support Center.
"Our commercial customers have such varied needs that we've developed an entire department dedicated to working with them," she said.
Under Deb's direction, JEA's Business Development and Community Project Management department has earned top tier scores for providing high levels of customer satisfaction to JEA's commercial customers.
Nikki, Business Support Center Manager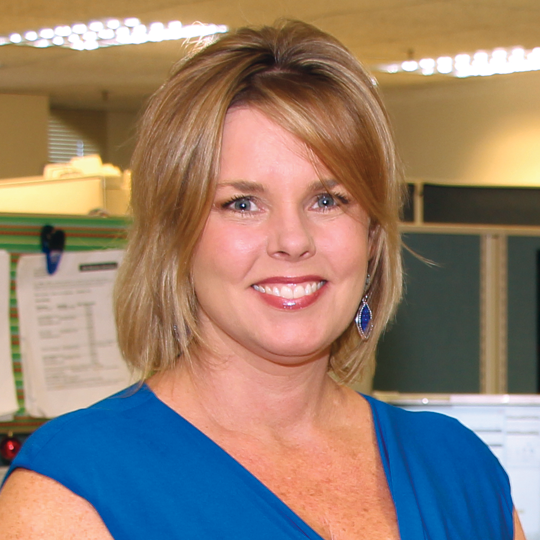 As Manager of The Business Support Center, Nikki assists her team members, peers and customers on a range of issues – from explaining bills to finding solutions for complex problems.
"This type of work is extremely rewarding to me," said Nikki, who is currently pulling double duty as part of a team working to upgrade JEA's billing system. "We are very excited about the enhanced features. They'll allow us to better serve our customers and increase the efficiency of our employees." Those upgrades will roll out in the year ahead.
Leon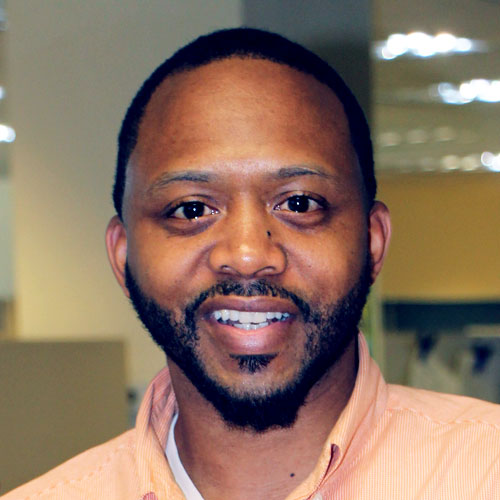 Leon is a customer care consultant by day and a jazz piano player by night (and weekends.) Surprisingly, these two professions have more in common than you might think.
Customer care consultants are charged with engaging and helping JEA customers. Leon, who's worked at JEA four years, smiles when he recalls the time he got an emergency call from a JEA commercial customer. "It was a Friday afternoon and the caller was frantic," he explained. "She needed proof that JEA serviced their location in order to open on Monday morning. The landlord was out of town."
Leon immediately understood the urgency - it was a Head Start school calling, after all. He found the needed proof, emailed the customer and waited on the line until the email was received. "With this information 80 children happily attended the Head Start school on Monday morning," Leon said. "The customer was very appreciative."
He brings this same level of understanding to audiences who enjoy hearing his jazz piano music. He hopes to record an album soon – in between helping JEA commercial customers, of course.
Sherry
Sherry is a veteran Customer Care Consultant who's helped many JEA business customers during her 14 year career. She especially enjoys talking with customers and educating them about the full range of JEA products and services.
She recalled one call where she was forced to use all her talents and more to help a customer. The caller had neglected to pay her business's utility bill because she thought her boss had signed up for JEA AutoPay, the payment method that automatically pays your JEA bill. The business would now have to pay by cash for several months to restore its JEA credit rating.
Sherry diffused the woman's anger and helped the woman as best she could. Here's what the customer wrote in a letter about Sherry to JEA:
"I hung up the phone feeling uplifted even though [Sherry] was absolutely unable to make my situation any better," the customer wrote.
In fact, the customer was so appreciative of Sherry's simple kindness that she offered Sherry a free haircut at her salon.  
"Most women would jump at that chance, right? Well, she told me that your company had certain guidelines about employees accepting gifts, and she would have to ask permission before taking me up on my offer. What integrity! If I could snatch her away from JEA to handle my front desk, I would do it in a minute!" 

Michele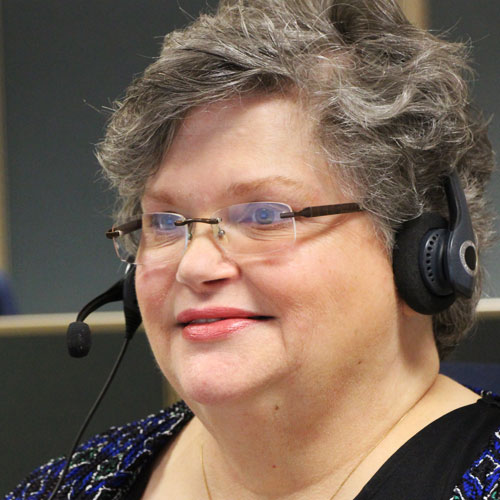 As a knitter, Michele knows how to change patterns without causing a disaster. That same talent works well in her day job as a Customer Care Consultant for JEA's Business Support Center.
"I helped one customer who was having a hard time keeping track of her payment arrangements and her payment extensions, which meant she was always breaking them," said Michele, who's worked at JEA four years. She helped the customer devise a plan. "I asked her to mark her calendar every month and I would mark my calendar and if she had not called me by noon, I would call her," Michele said. "After nine months of doing so, she no longer needed payment arrangements."
Michele added that the customer now pays on time and her JEA internal credit score has increased to 1000 instead of being in the negative. She said it's just this sort of customer interaction that she loves about her job.
"My job is never the same. Every phone call is different," Michele said. "Being in the Business Support Center is awesome because we talk to the same customers often multiple times a day and it is like talking to a friend."  

Bonnie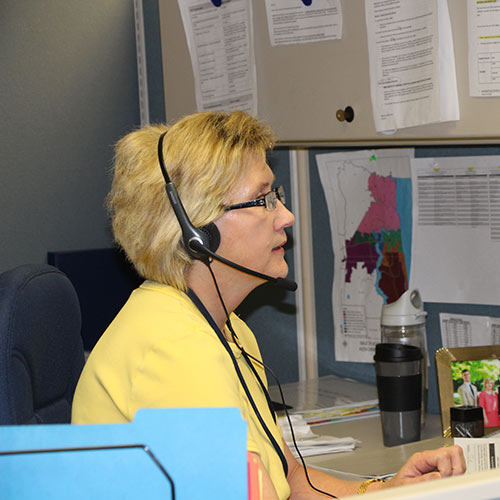 Bonnie is a people person. As a Customer Care Consultant working in JEA's Business Support Center, she enjoys getting to know small business owners over the phone and assisting them with their needs. "It's all about building relationships," she said.
Bonnie has helped thousands of commercial customers since starting at JEA in 2011, but she particularly remembers the time she received a frantic call. A small business owner had just received a disconnection letter, as well as a letter advising him his internal JEA credit rating had gone down. "He was upset. He wanted to make his payment but he couldn't since he needed one of his customers to pay him before he could pay us," she explained.
Bonnie told the customer his account qualified for a payment plan, and she helped him through the request process. "When he hung up the phone he was so relieved. I knew I had helped him," she said, proudly.
Dori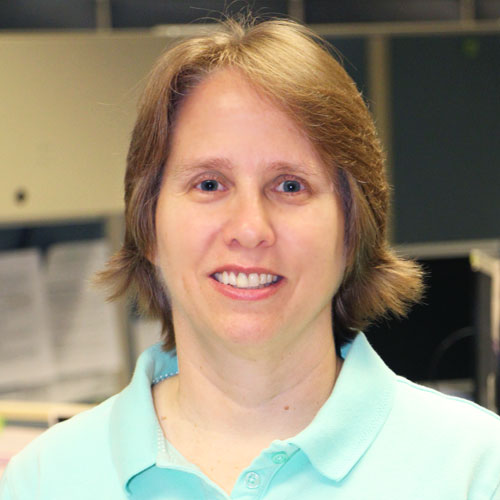 If you're a property manager with five or more rental units, chances are you've talked to Dori. She manages JEA's Landlord Agreement Program, which allows property managers and landlords to continue utility service between tenants.
"This way, there's electricity and water available when a landlord shows the apartment to a prospective tenant," she said. The agreement also means new tenants do not need to pay the normal $10 connection fee per service, because the Landlord Agreement kicked in when the former tenant moved out.
"This agreement does not cost a landlord anything extra. Property managers are billed for their normal house load, which might include the common areas, parking lot lighting and elevators. When a tenant moves out, we add the empty unit to their account until a tenant moves in," said Jeremy, a JEA Account Executive. "Both the property manager and the new tenant can be assured they're only paying for what they actually used. It's all computerized and streamlined and it saves a new tenant from the connection fees."
When she's not managing JEA's Landlord Agreement Program, Dori also assists the Water Pre-Service Department, Key Account Executives and JEA's Project Outreach. She's a former 9-1-1 operator with the Jacksonville Sheriff's Office and consequently knows how to combine her emergency management skills with her technical knowledge of utilities.
"I really like working with different departments and different customers," said Dori, who's been at JEA 11 years. "It's given me an opportunity to broaden my knowledge of JEA, which in turn helps me serve my customers more efficiently."
Beth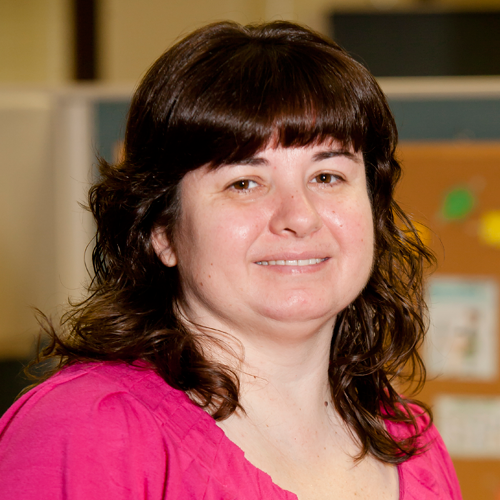 Beth has been with JEA 15 years. During that time, she has helped a variety of customers, including residential ones. But she's found she has a real knack helping JEA's commercial customers.
"I think it's because my husband is a small business owner," Beth said. "He wears many hats which can be very hard sometimes."
Beth's husband is a tool distributor, which means he's also an account executive, accountant, warehouse manager and delivery driver. "When you have that many responsibilities, there's not a lot of time to deal with utility problems. And I understand that," Beth said. "That's why I love having the ability to help others."
Geraldine and Jessica, Water/Sewer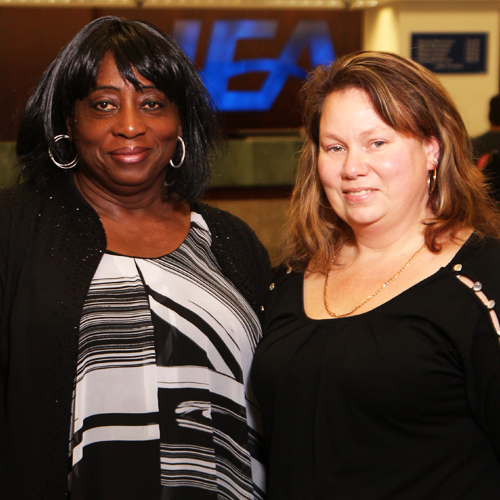 Geraldine and Jessica are known affectionately as JEA's "water ladies." They're Customer Care Consultants with a special expertise in helping JEA's commercial water customers, especially contractors, developers and builders who need new water/sewer infrastructure for their projects.
A number of their clients are from out-of-state, establishing new businesses in Northeast Florida. Geraldine and Jessica know the service they provide will contribute to the first impression these new customers have of JEA. It's a responsibility they take seriously.
"Water/Sewer is so complex," said Geraldine, who's been with JEA for 30 years. "We spend a lot of time at first just helping our new commercial customers understand the process. Are you a water-only customer or a sewer-only customer or a water and sewer customer? There are a lot of variables and by making sure we understand how the customer intends to use the water provided, JEA can ensure they are only billed for services used."
Once plans and permitting are complete, this team works with other JEA departments to help schedule the work. They also process payments for commercial water customers at the Customer Care Center.
"We like being on the front line of customer care," said Jessica, who's worked at JEA 10 years. "It feels great anytime we can do our part to help our customers."
Rachel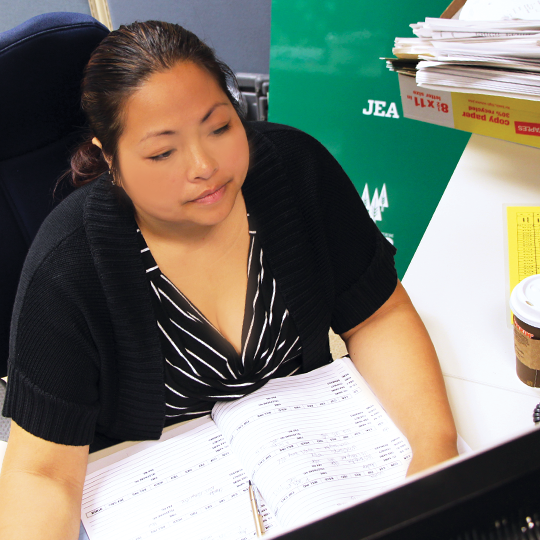 Rachel has worked with the Key Account team for the last three years. She's the go-to person for Account Executives out in the field who have billing inquiries that must be solved back at headquarters. She also receives a number of calls from small- and medium-sized businesses, mainly property managers.
"When it comes to dealing with more complex tenant issues, many customers appreciate having one point of contact," said Rachel, who's gone to great lengths to help customers. "I've had to reconcile a property manager's spreadsheets so that they match up to our meter numbers," she said. "That took a while." Rachel enjoys being part of the JEA team and knowing that her contributions are making a difference in our community.

James, Commercial Call Center Consultant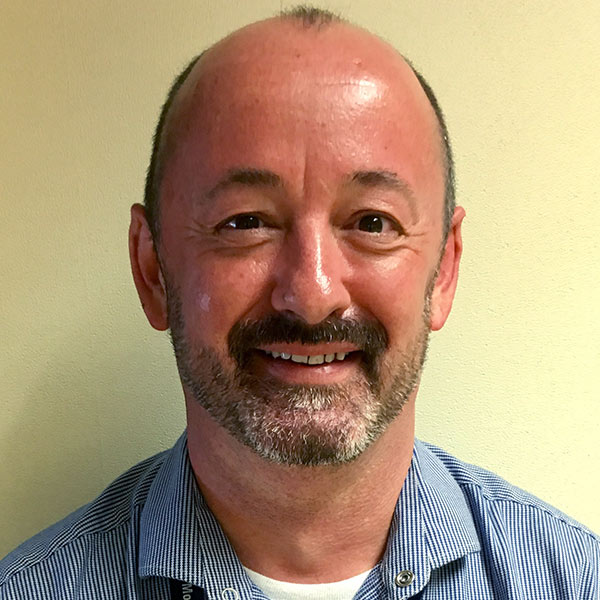 Frequent moves are one of the best – and worst – things about military life.
That's why James, a proud Navy veteran, especially enjoys helping new commercial customers who call JEA's Business Support Center. He wants to make sure they start off on the right foot with their community-owned utility.
"I like to educate them about jea.com and all that it has to offer," James said. "I like to tell new commercial customers about our internal JEA scoring system. And I always make sure they know they can get their deposit back after six months if they sign up for AutoPay," he said.
As an avionics technician with the U.S. Navy, James literally saw the world. He lived in Sicily for two years and in the Northwest on Whidbey Island. Now he calls Jacksonville – and JEA – home.
As James put it, "I like feeling like I'm part of the community here," he said.
Amanda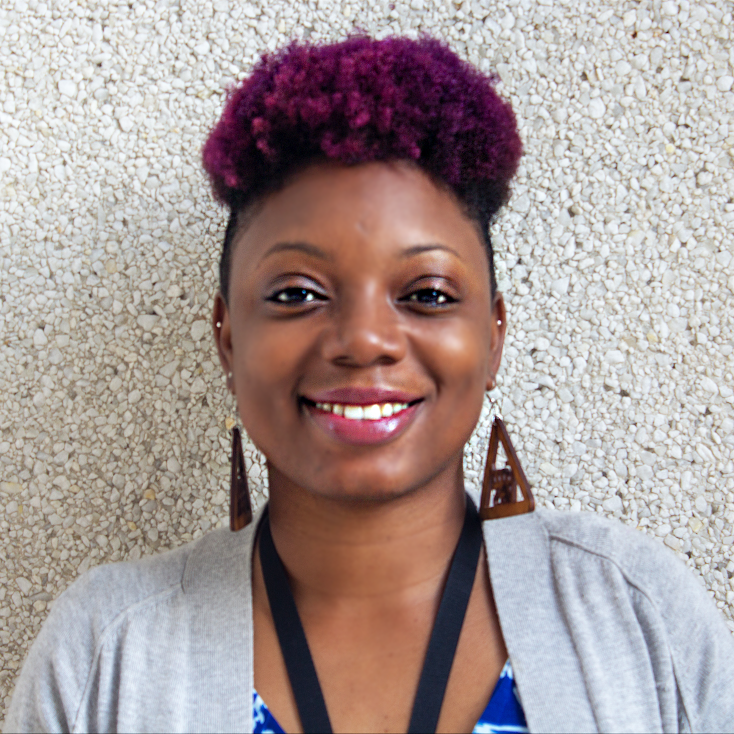 Some people are able to stay calm in a crisis. Amanda is one of them.  It's what you'd expect from a Customer Care Representative who answered emergency outage calls from JEA customers for nearly 10 years.
"I worked at SOCC, JEA's System Operations Control Center," said Amanda, who started at JEA a year after graduating from high school. "It was fast-paced especially in a hurricane or big storm when I had to be focused on getting the necessary information so we could dispatch a Troubleshooter as fast as possible."
Amanda, who's been at JEA 12 years, recently decided to try something new - answering calls from small and medium-sized business owners in JEA's dedicated Business Support Center. It was a move that made sense since Amanda is herself a small business owner. She makes wooden earrings and inspirational t-shirts and sells them on Etsy.
"I enjoy developing more of a relationship with our customers," she said of her new job.  "I miss the folks at SOCC, but change is good."
Angie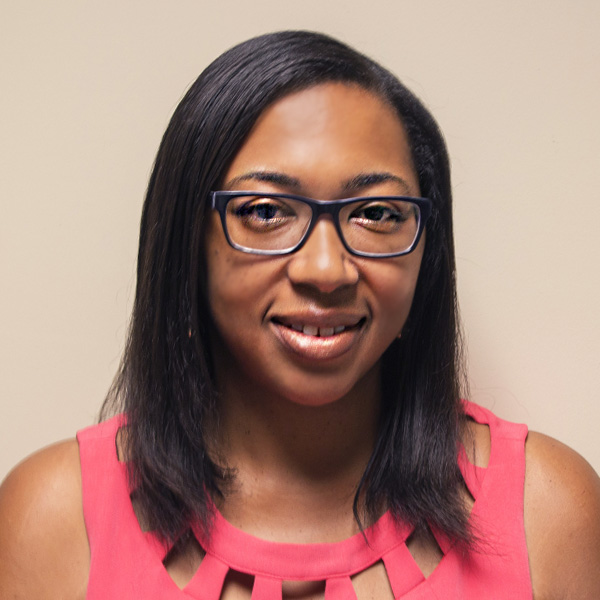 Angie is no stranger to the phones.
She cut her teeth on phone work as a 9-1-1 dispatcher for the Jacksonville Sheriff's Office where Angie answered all kinds of emergency calls for six years. Car accidents? Check. Robberies? Check. Homicides? Check. "You learn a lot about the city when you do that job," she said. "It makes you cautious." 
In 2015, Angie decided to pursue a calmer lifestyle for herself and her daughter. She joined JEA as a Customer Care Consultant answering phones in JEA's Residential Call Center.  She has also worked in JEA's Receivables and Collections department. 
Now, Angie is back doing what she does best: working the phones in JEA's dedicated Business Support Center. "This is a great opportunity for me to learn another part of JEA. I like helping people," she said. "It's what I was called to do."   
Related Links
Commercial Account Executives

JEA's team of Account Executives, their manager and director, understand that JEA's largest commercial and industrial customers have different needs than the rest of JEA's customer base. This team of men and women know who best to call to solve problems quickly and efficiently, while at the same time keeping large commercial and industrial customers up-to-date with new JEA policies and programs.

Natural Gas

We're adding to our list of services for commercial customers by becoming a natural gas supplier on the TECO/Peoples Gas system. You'll get the same great JEA service, plus highly competitive natural gas pricing.

Telecom Services

JEA possesses an important communications infrastructure asset called "dark fiber." Dark fiber refers to unused fiber-optic cable. The optical fiber conveys information in the form of light pulses so the "dark" means no light pulses are being sent. The dark fiber strands can be leased to companies that want to establish optical connections among their own locations.